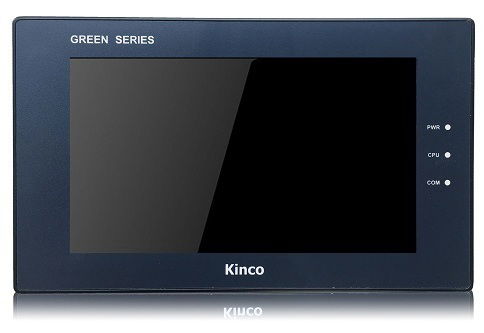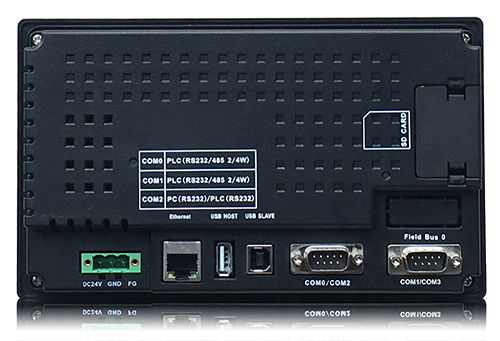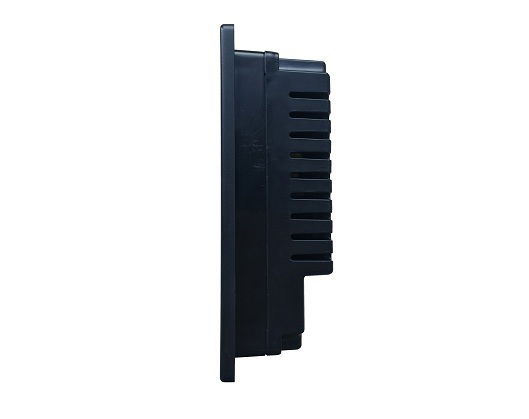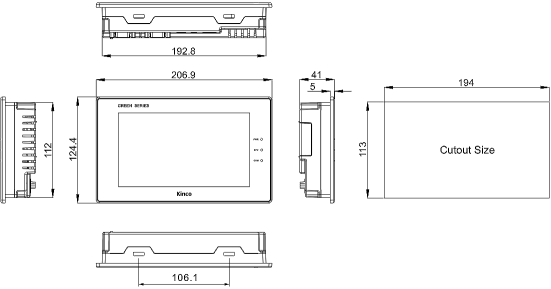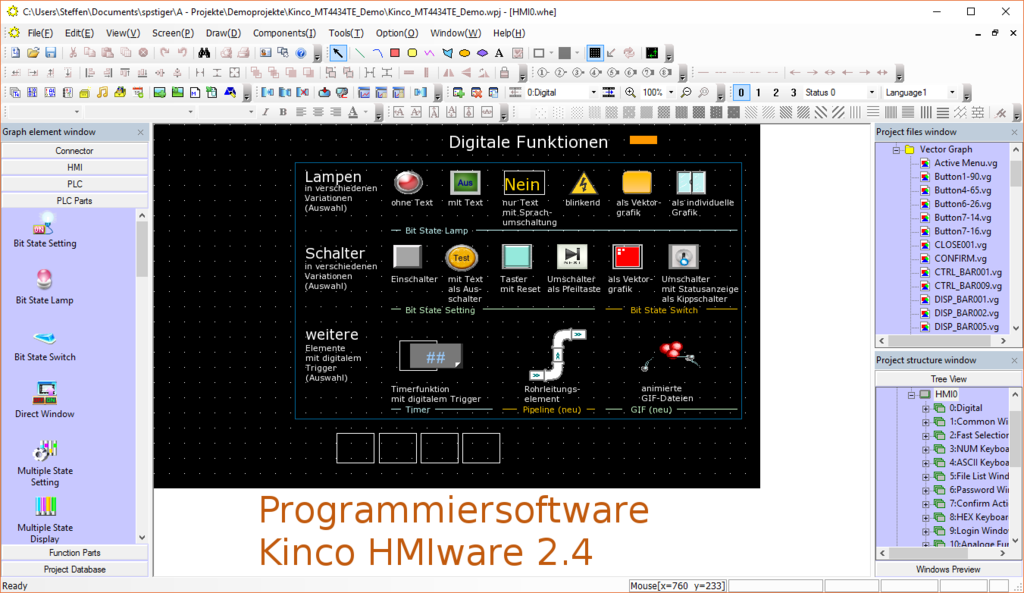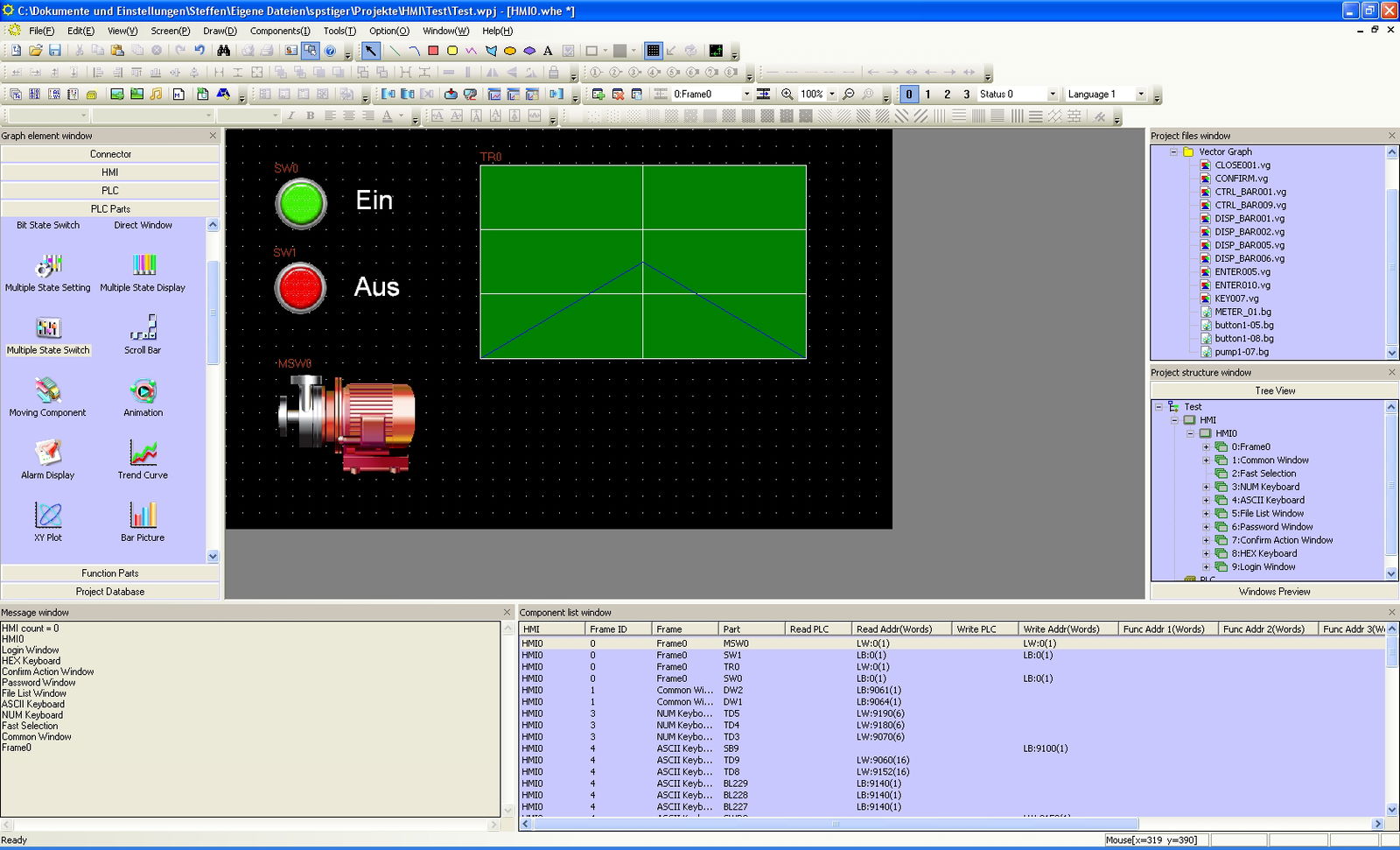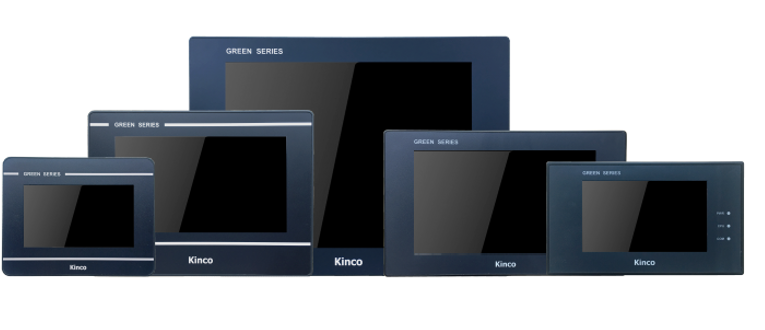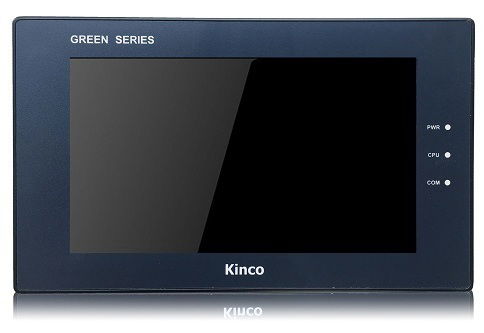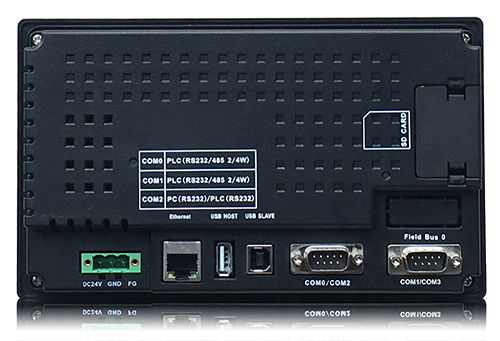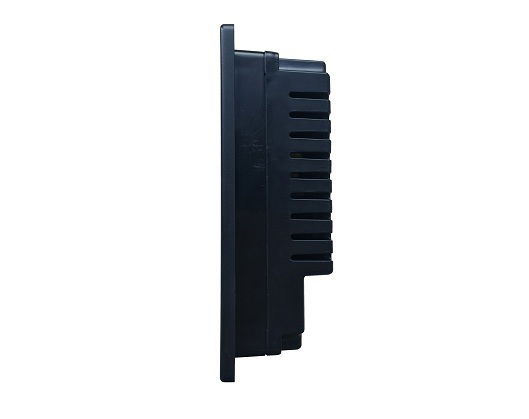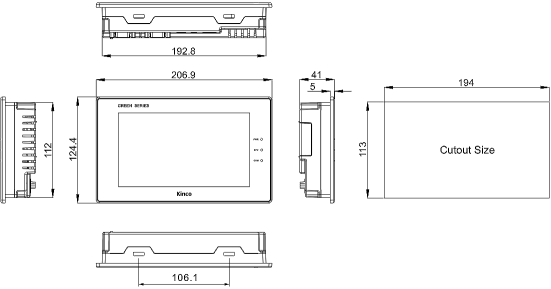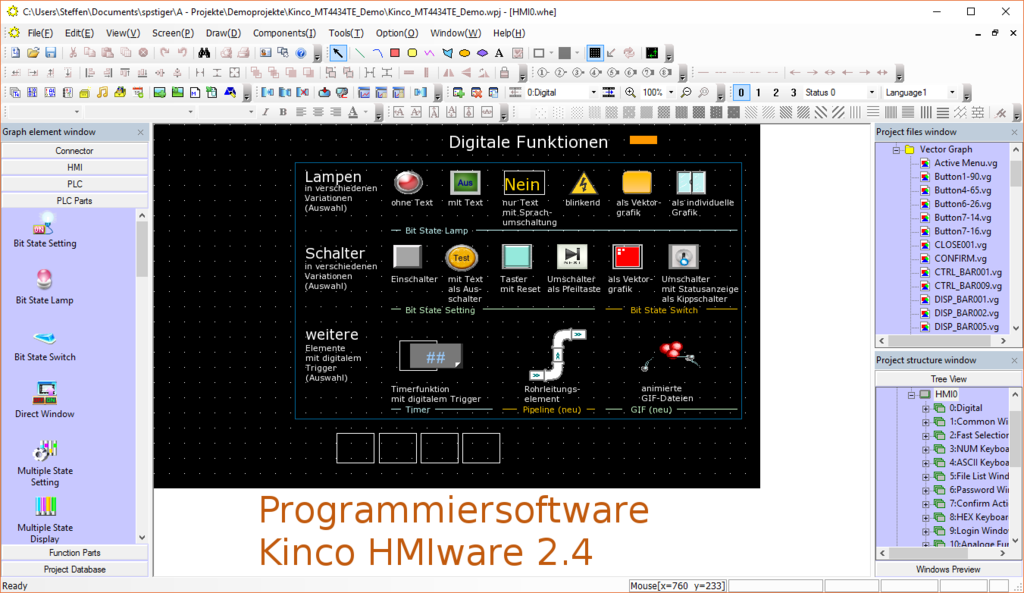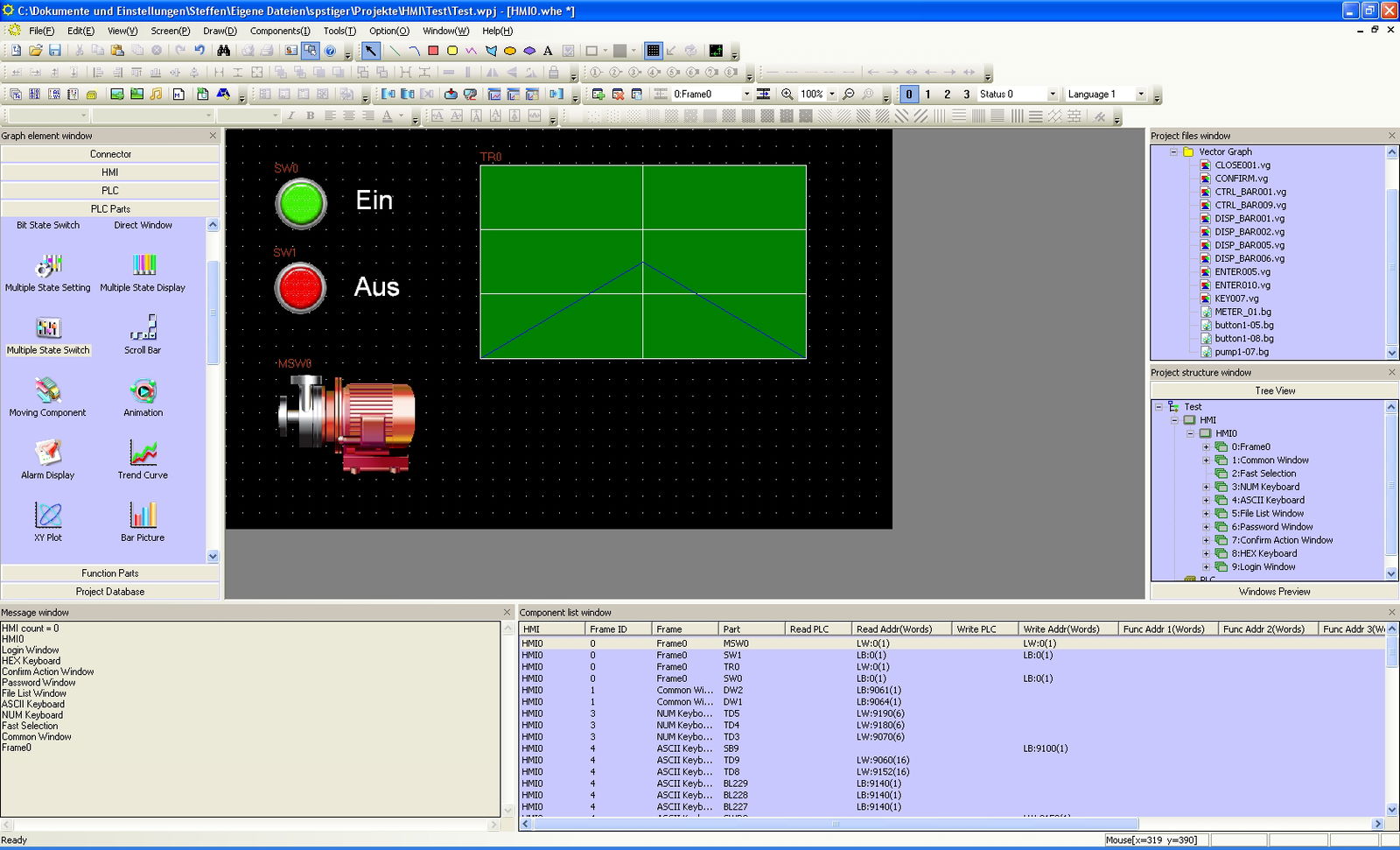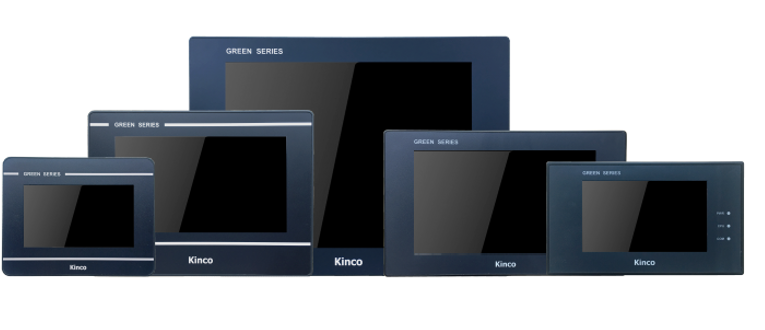 Quantity
Item price
To

3

€352.10*

To

19

€334.50*

To

39

€316.89*

From

40

€299.29*
Available, delivery time 2-5 days
Product number:
KIH.GH070E
Product information "Kinco GH070E 7" Green Series Widescreen HMI Touch Panel"
Modernes und vielseitiges und sehr leistungsfähiges HMI Touchpanel mit 7'' Bildschirmdiagonale und einer Auflösung von 800 * 480 Pixeln von Kinco mit Ethernetschnittstelle. Das GH070E ist das Nachfolgemodell des MT4424TE und ist von den Einbaumaßen her zu diesem Modell kompatibel.
Im Vergleich zum günstigeren GL070E (oder dessen Vorgänger MT4434TE) hat diese Variante einen helleren Bildschirm, mehr serielle Schnittstellen, isolierte serielle Schnittstellen und Spannungsversorgung für hohe Störfestigkeit und eine SD-Kartenslot.
Über Ethernet und serielle Schnittstelle lassen sich SPS, Frequenzumrichter und andere Geräte, die Sie visualisieren oder steuern möchten, anschließen. Das Touchpanel bietet Ihnen einen vielseitigen Funktionsumfang und eine einfache grafische Konfiguration der SPS-Kommunikation. Das Touchpanel ist ideal für Maschinensteuerungen oder kleinere Anlagensteuerungselemente geeignet.
Das Gerät unterstützt die Kommunikation mit über 60 SPS-Modellen, darunter Siemens S7-200, S7-1200, S7-300/400, S7-1500, Modbus RTU/TCP (Master und Slave), Beckhoff Twincat, Allen Bradley, Thinget, Mitsubishi FX und vielen anderen. Weitere Details dazu finden Sie im Reiter "SPS-Treiber".
Funktionen (Auszug):
Vielseitige Grafikelemente zum Anzeigen und Bedienen
Animationen
Individuelle Grafikelemente und Bilder möglich
Umfangreiches Datalogging
Rezeptverwaltung
VNC-Server- und Client für die Fernsteuerung (z.B. vom Smartphone oder Browser)
PDF-Anzeige auf dem HMI (neu)
Nutzerverwaltung und Security
Alarme und Events
Eigene Sprachumschaltung für Anwender über Texttabellen programmierbar
C-Makros für komplexe Berechnungen
Programm- und Rezeptdownload per USB, USB-Stick oder Ethernet
FTP-Server zum Abrufen von CSVs und Logdateien
XY-Grafen mit bis zu 64 Kennlinien möglich, Histogramme
Generierung und Anzeige von QR-Codes
Scheduler für Kalendergesteuerte Funktionen
...
Kinco HMI sind inzwischen bei weit über 100 unserer Kunden in Deutschland im Einsatz.

Wir sind überzeugt, dass die HMI Touchpanel von Kinco auch Ihnen als Automatisierer oder Maschinen- und Anlagenbauer eine besonders kostengünstige Möglichkeit eröffnen, Ihren Kunden moderne und vielseitige Bedienoberflächen bereitzustellen.
Electrical properties
Allowable input voltage range:

12 - 28 VDC

Durchschlagfestigkeit:

500 VAC 1 Minute

Isolierte Spannungsversorgung:

ja

Power consumption:

5 Watt

Rated voltage (input voltage):

24 VDC

Display
Bildschirmdiagonale:

7" / 18 cm

Display colours:

16,7 Mio.

Hintergrundbeleuchtung:

LED

Kontrastverhältnis:

500:1

Screen brightness:

400 cd/m²

Screen resolution:

800 * 480

Touchtype:

4-Draht resistiv

Interfaces, protocols and connections
CANopen:

kein CANopen

Communication drivers for PLC:

ABB AC500 (seriell + Ethernet)

, Allen Bradley (seriell + Ethernet)

, BACnet (seriell + Ethernet)

, Beckhoff Twincat ADS (Ethernet)

, Kinco SPS (seriell + Ethernet)

, Mitsubishi FX (seriell + Ethernet)

, Mitsubishi Q (seriell + Ethernet)

, Modbus Master und Slave (seriell + Ethernet)

, Siemens LOGO! (Ethernet)

, Siemens S7-300/400 (seriell + Ethernet)

, Siemens S7-1200/1500 (Ethernet)

, Unitronics (seriell + Ethernet)

, Xinje XC (seriell)

, Xinje XD (seriell + Ethernet)

Ethercat:

kein Ethercat

Ethernet:

1 x 10/100 (RJ45)

Feldbusse & Protokolle:

Modbus RTU Master

, Modbus RTU Slave

, Modbus TCP Master (Client)

, Modbus TCP Slave (Server)

, Siemens MPI (als PPI nur zu einem Teilnehmer)

, freie serielle Kommunikation (ASCII)

Interfaces:

Ethernet

, RS-232

, RS-485

, SD-Karte

, USB Host

, USB Slave

MQTT:

MQTT Consumer

, MQTT Producer

Modbus:

Modbus RTU Master

, Modbus RTU Slave

, Modbus TCP Client (Master)

, Modbus TCP Server (Slave)

OPC UA:

OPC UA Client

, OPC UA Server

Profibus DP:

kein Profibus

RS-232-Anschlusstyp:

DB9 Female

RS-485-Anschlusstyp:

DB9 Female

SD-Karte:

Ja

USB-Host-Anschlüsse:

1 x USB-Host (für USB-Speicher, Tastatur, Webcam, Barcode-Reader etc.)

USB-Slave-Anschlüsse:

1 x USB-Slave (nur Programmdownload)

VPN:

integrierte VPN-Funktion für Fernsteuerung und Fernwartung

freie serielle Kommunikation:

Ja (ASCII)

isolierte serielle Schnittstelle:

ja

serielle Anschlüsse:

COM0: RS-232/RS-485/RS-422

, COM1: RS-232/RS-485/RS-422

, COM2: RS-232

, COM3: RS-485

Dimensions and environmental properties
Cooling:

Environmental cooling (passive)

Gehäusematerial:

Technischer Kunststoff

Gewicht:

0,6 kg

Montage:

Einschub (z.B. Schaltschranktür mit Klammern von hinten)

Schutzart:

IP65 (Front)

Screen brightness:

400 cd/m²

Temperature operation:

-10 °C bis +55 °C

Temperature storage:

-20 °C bis +60 °C

dimensions (width x height x depth):

207 mm x 125 mm x 41 mm

Other properties
Datalogger:

Ja

Echtzeituhr:

Ja (Synchronisierung mit Netzwerkzeit möglich)

Memory:

128 MB DDR3-RAM-Speicher

, 128 MB NAND Flash-Speicher

Modellreihe:

Green Series

Programming
Programmiersoftware:

Kinco DTools

Programmiersprachen:

C (Standard C) für Makros

, Grafische Programmieroberfläche

Sprache der Programmierumgebung:

Arabisch

, Chinesisch

, Deutsch

, Englisch

, Koreanisch

, Russisch

, Türkisch

Certifications
CE-Zertifikat:

Ja

Normen und Zertifzierungen:

CE (EN61000-6-4:2007+A1:2011, EN61000-6-2:2005)

Kinco
ist einer der führenden Hersteller für Automatisierungstechnik in Asien. Am Hauptsitz in Shenzhen (China) an der Grenze zu Hongkong ist auch das Forschungs- und Entwicklungsteam des Unternehmens beheimatet, zusätzlich betreibt Kinco ein Forschungszentrum in Deutschland, eine Besonderheit unter chinesischen Unternehmen.
In Bezug auf Qualität und Funktionsumfang orientiert sich Kinco stark am europäischen und deutschen Markt. Kommunikationstreiber für Siemens S7-Steuerungen sind deshalb in jedem HMI enthalten. Das Unternehmen hat ein modernes und zuverlässiges Sortiment an HMI, Antriebstechnik und Steuerungen. Kinco erwirtschaftet bereits mehr als 10% seines Umsatzes international, Deutschland gehört zu den Wachstumsmärkten des Herstellers.
Kinco HMI - Download der Programmiersoftware und Produktbroschüre
Hier findet ihr die kostenfreie Programmiersoftware in der Vollversion zum Download sowie Produktbroschüren und mehr für die aktuellen HMI-Serien von Kinco
HMI and PLC connecting guide.pdf

(20.47 MiB)

Handbuch zur SPS-Anbindung der Kinco HMI (englisch) für Kinco DTools (auch in DTools über Hilfe erreichbar)

Kinco DTools User Manual.pdf

(15.72 MiB)

Nutzerhandbuch (englisch) für Kinco DTools (auch in DTools über Hilfe erreichbar)

KincoCatalog_HMI_K1E20_2012_DE.pdf

(4.39 MiB)

Kinco HMI Produktkatalog (deutsch)

Kinco_DTools.zip

(541.28 MiB)

Kinco DTools Programmiersoftware für Kinco HMI (Vollversion kostenfrei auch in deutscher Sprache)