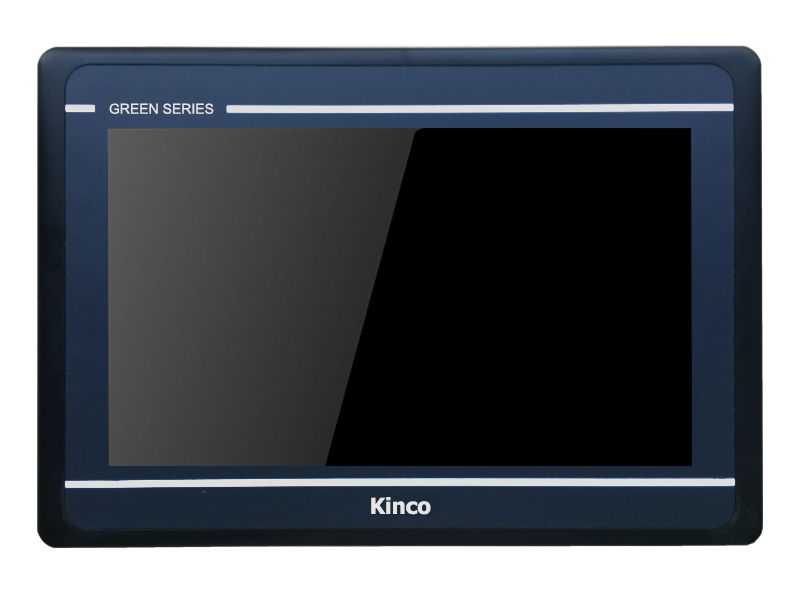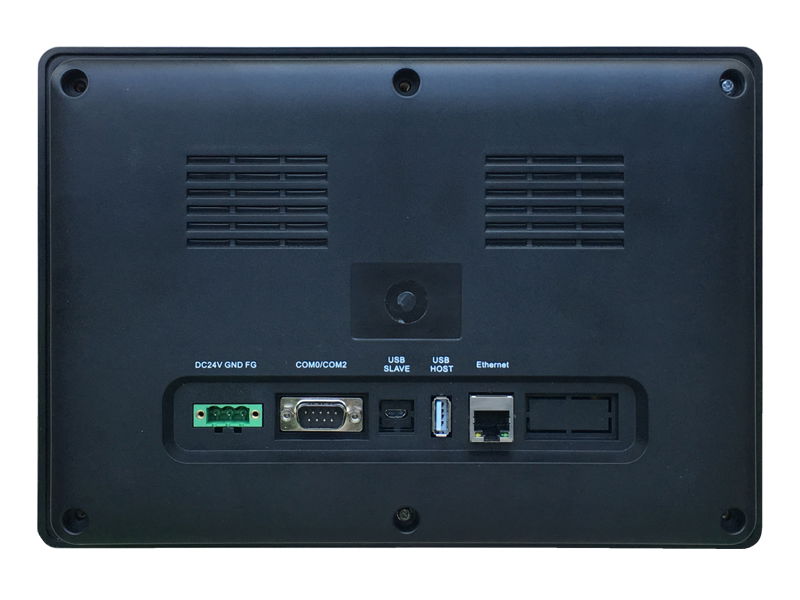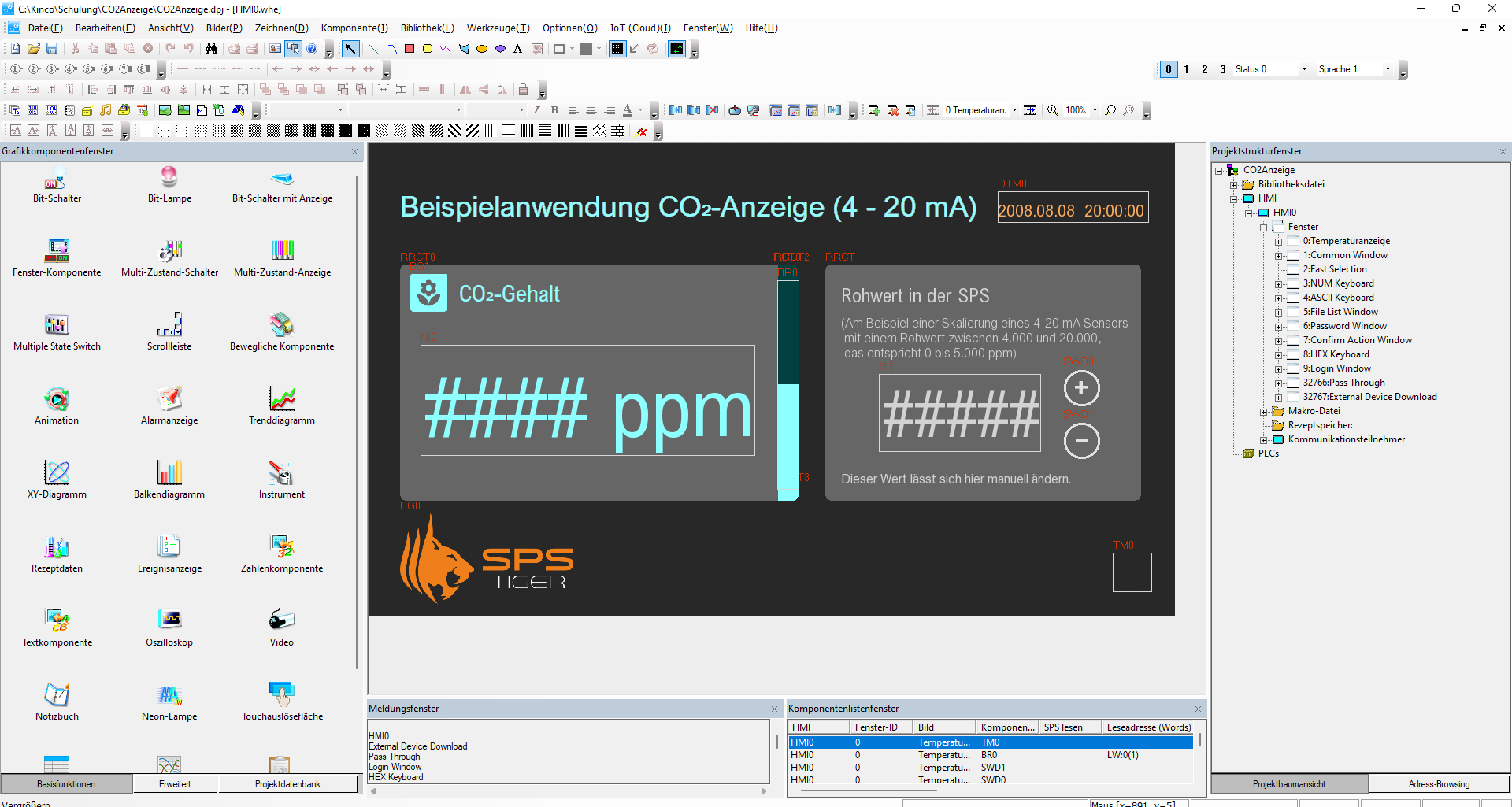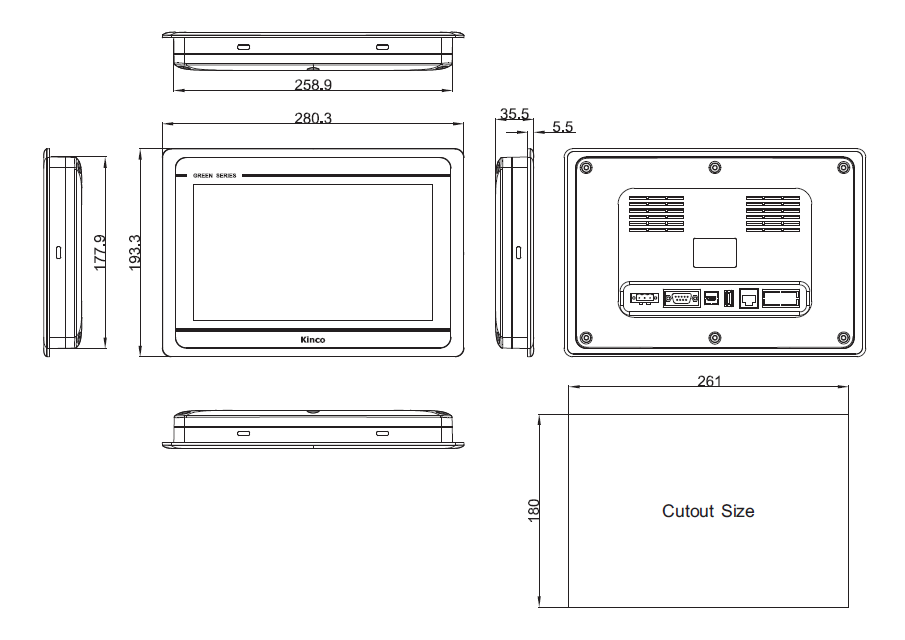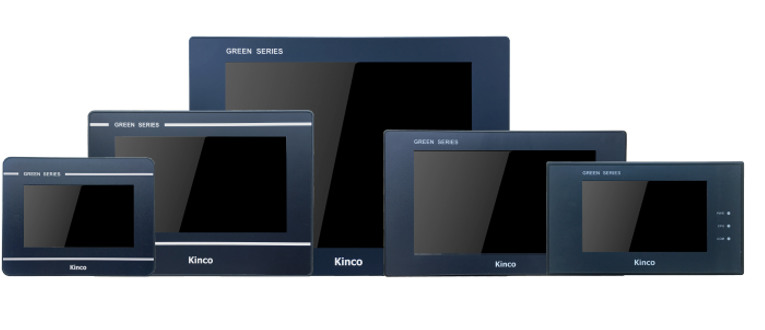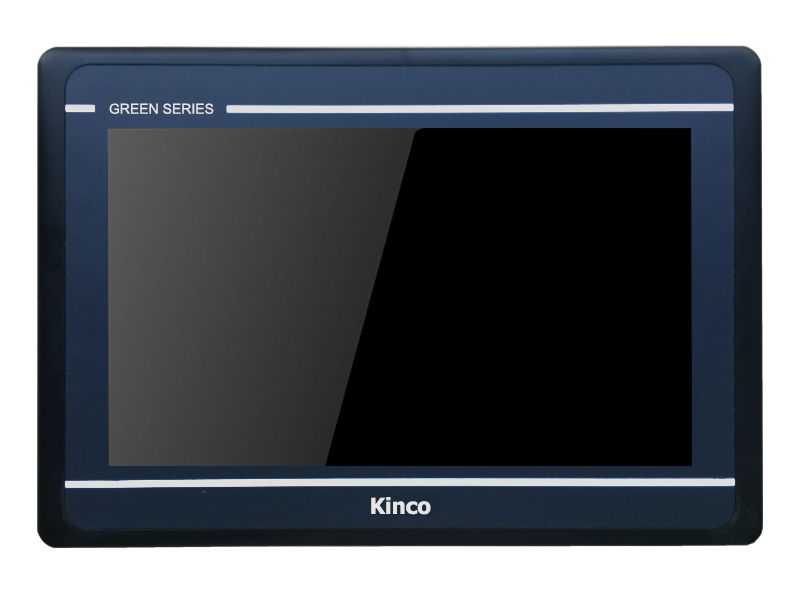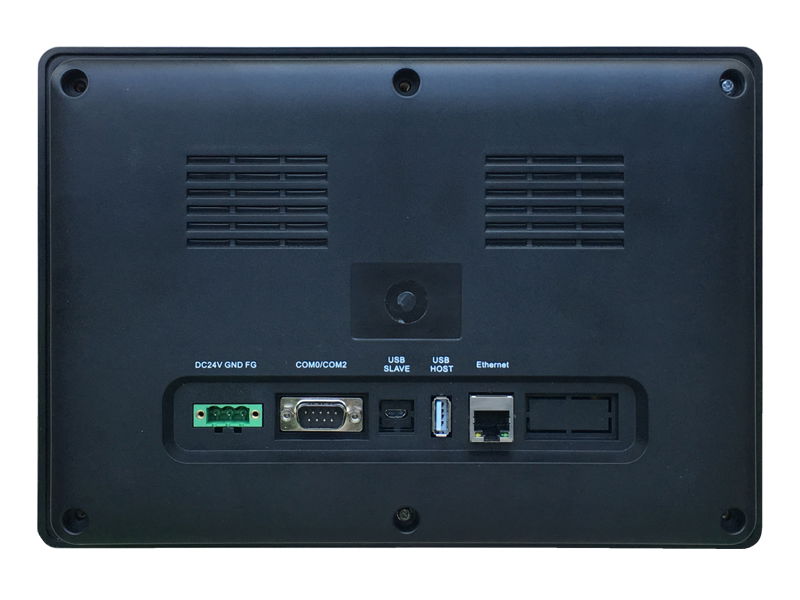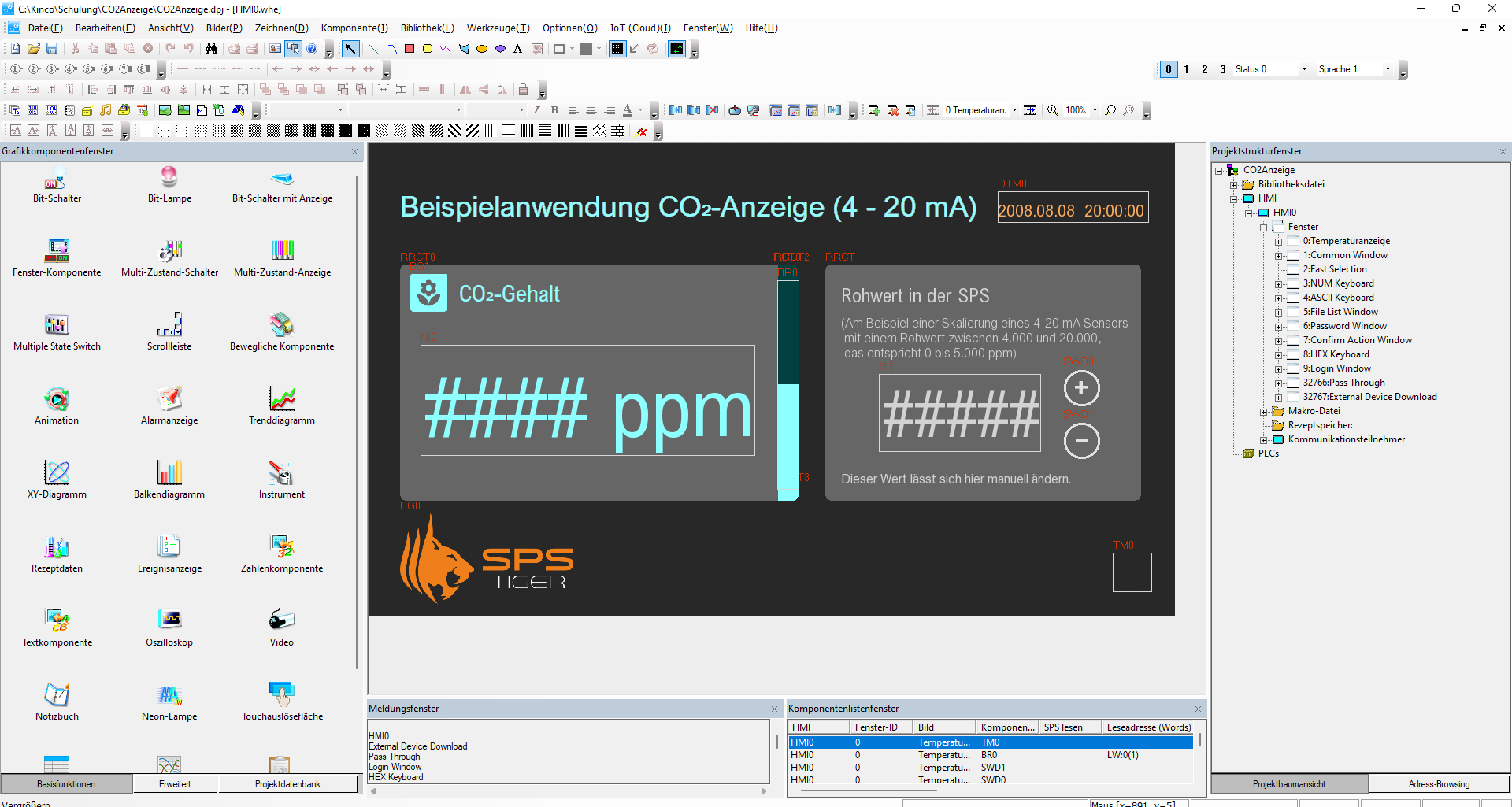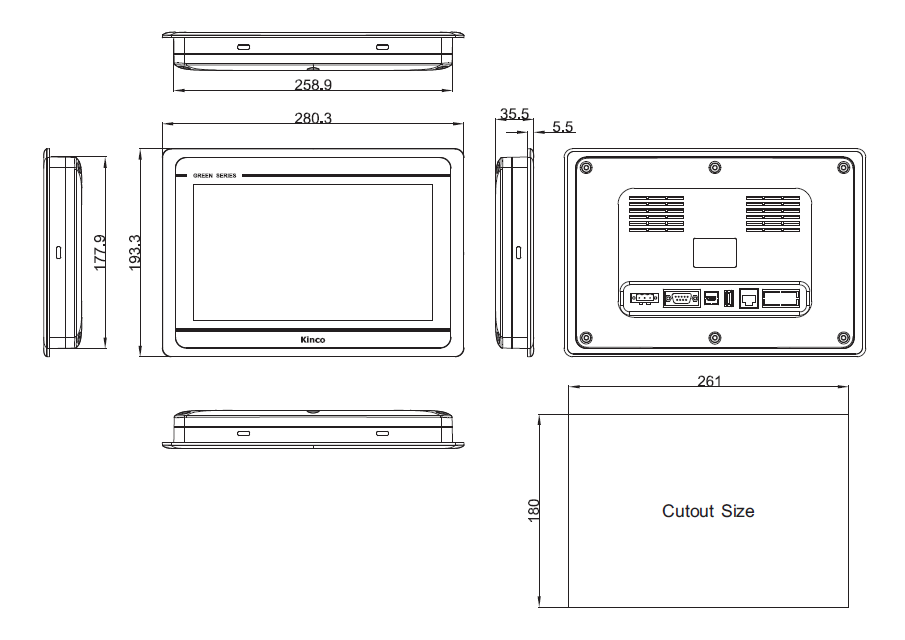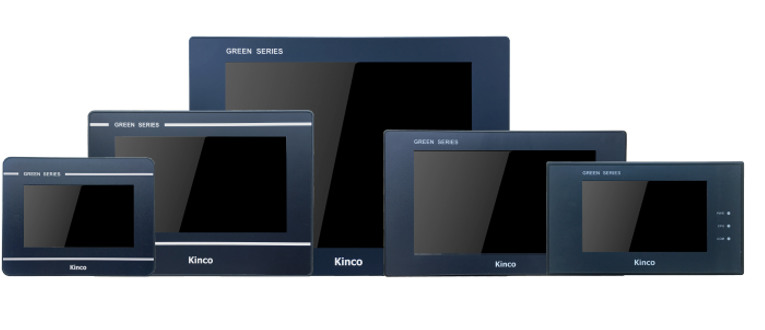 Quantity
Unit price
To

3

€251.26*

To

19

€238.70*

To

39

€226.13*

From

40

€213.57*
Available in 1 day, delivery time 3-5 Tage
Product information "Kinco GL100E 10" Green Series Widescreen HMI Touch Panel"
Modern and versatile and very cost effective HMI touch panel with 10'' screen diagonal and a resolution of 1024 * 600 pixels from Kinco with Ethernet interface. The GL100E is the successor model of the MT4532TE and is compatible in terms of installation dimensions.
.
Through Ethernet and serial interface, you can connect PLCs, frequency converters and other devices that you want to visualize or control. The touch panel offers you a versatile range of functions and simple graphical configuration of PLC communication. The touch panel is ideal for machine controls or smaller plant control elements.
The device supports communication with over 60 PLC models, including Siemens S7-200, S7-1200, S7-300/400, S7-1500, Modbus RTU/TCP (master and slave), Allen Bradley, Thinget, Mitsubishi FX and many others. For more details, please refer to the "PLC Driver" tab.
Features (excerpt):
Various graphical elements for display and operation
.
Animations
Individual graphic elements and images possible
.
Extensive data logging
Recipe management
VNC server and client for remote control (e.g. from smartphone or browser)
PDF display on the HMI (new)
User management and security
Alarms and Events
Individual language switching for users programmable via text tables
.
C macros for complex calculations
Program and recipe download via USB, USB stick, or Ethernet
FTP server to retrieve CSVs and log files
.
XY graphs with up to 64 characteristics possible, histograms
.
Generation and display of QR codes
.
Scheduler for calendar controlled functions
.
...
Note for new customers: You can test this device for 30 days without obligation. This device is of course also available for existing customers to order normally at the price shown.
This is how the test works for new customers: the first time you order this device, we offer you a 30-day return policy.
Within 30 days, you can return this device to us as a first-time buyer.
You will not pay the invoice until the trial period is over and you have decided to use the device.
To do this, order this device normally, we will automatically ship initial orders as a trial device.
If you have any technical questions during the trial, feel free to write to us at support@spstiger.de.
.
Kinco HMI are now in use at well over 100 of our customers in Germany.
We are convinced that Kinco's HMI touch panels also open up a particularly cost-effective way for you as an automation or machine and plant manufacturer to provide your customers with modern and versatile operator interfaces.
Electrical properties
Allowable input voltage range:

12 - 28 VDC

Dielectric strength:

500 VAC 1 Minute

Isolated power supply:

no

Power consumption:

6 Watt

Rated voltage (input voltage):

24 VDC

Display
Background lighting:

LED

Contrast ratio:

500:1

Display colours:

16,7 Mio.

Screen brightness:

400 cd/m²

Screen resolution:

1024 * 600

Screen size:

10 " / 25 cm

Touch type:

4-Draht resistiv

Interfaces, protocols and connections
CANopen:

kein CANopen

Communication drivers for PLC:

ABB AC500 (seriell + Ethernet)

, Allen Bradley (seriell + Ethernet)

, BACnet (seriell + Ethernet)

, Beckhoff Twincat ADS (Ethernet)

, Codesys V2 (Ethernet)

, Codesys V3 (Ethernet)

, Emerson RX3i (Ethernet)

, GE SNP (seriell)

, IDEC MicroSmart (nur Ethernet)

, IDEC MicroSmart (seriell + Ethernet)

, Kinco SPS (seriell + Ethernet)

, Mitsubishi FX (seriell + Ethernet)

, Mitsubishi Q (seriell + Ethernet)

, Modbus Master und Slave (seriell + Ethernet)

, Omron (seriell + Ethernet)

, Schneider (seriell + Ethernet)

, Siemens LOGO! (Ethernet)

, Siemens S7-200 (seriell + Ethernet)

, Siemens S7-300/400 (seriell + Ethernet)

, Siemens S7-1200/1500 (Ethernet)

, Unitronics (seriell + Ethernet)

, Xinje XC (seriell)

, Xinje XD (seriell + Ethernet)

, Xinje XD/XL (seriell + Ethernet)

Ethercat:

kein Ethercat

Ethernet:

1 x 10/100 (RJ45)

Fieldbus & protocols:

Modbus RTU Master

, Modbus RTU Slave

, Modbus TCP Master (Client)

, Modbus TCP Slave (Server)

, Siemens MPI (als PPI nur zu einem Teilnehmer)

, freie serielle Kommunikation (ASCII)

Interfaces:

Ethernet

, RS-232

, RS-485

, USB Host

, USB Slave

MQTT:

MQTT Consumer

, MQTT Producer

Modbus:

Modbus RTU Master

, Modbus RTU Slave

, Modbus TCP Client (Master)

, Modbus TCP Server (Slave)

OPC UA:

OPC UA Client

, OPC UA Server

Profibus DP:

kein Profibus

RS-232 connector type:

DB9 Female

RS-485 connector type:

DB9 Female

SD-Karte:

keine

USB-Host-Anschlüsse:

1 x USB-Host (für USB-Speicher, Tastatur, Webcam, Barcode-Reader etc.)

USB-Slave-Anschlüsse:

1 x USB-Slave (nur Programmdownload)

Unterstützung für Kamera-Input (CCTV):

USB-Kamera

VPN:

integrierte VPN-Funktion für Fernsteuerung und Fernwartung

freie serielle Kommunikation:

Ja (ASCII)

isolierte serielle Schnittstelle:

nein

serial interfaces:

COM0: RS-232/RS-485/RS-422

, COM2: RS-232

Dimensions and environmental properties
Cooling:

Environmental cooling (passive)

Dimensions (width x height x depth):

280 mm x 193 mm x 36 mm

Housing material:

Technischer Kunststoff

Installation:

Einschub (z.B. Schaltschranktür mit Klammern von hinten)

Montage Detail:

261 mm x 180 mm Ausschnitt; Montageklammern mitgeliefert

Protection class:

IP65 (Front)

Screen brightness:

400 cd/m²

Temperature operation:

0 °C bis +50 °C

Temperature storage:

-20 °C bis +60 °C

Weight:

0,9 kg

Other properties
Data logger:

yes

Jahr der Markteinführung:

2018

Memory:

128 MB DDR3-RAM-Speicher

, 128 MB NAND Flash-Speicher

Real time clock:

yes (NTP synchronizing possible)

Series:

Green Series

Programming
Language of programming software:

Arabisch

, Chinesisch

, Deutsch

, Englisch

, Koreanisch

, Russisch

, Türkisch

Programming languages:

C (Standard C) for macros

, Graphical programming software

Programming software:

Kinco DTools

Certifications
CE certificate:

yes

Normen und Zertifzierungen:

CE (EN61000-6-4:2007+A1:2011, EN61000-6-2:2005)
Manufacturer "Kinco"
Kinco
ist einer der führenden Hersteller für Automatisierungstechnik in Asien. Am Hauptsitz in Shenzhen (China) an der Grenze zu Hongkong ist auch das Forschungs- und Entwicklungsteam des Unternehmens beheimatet, zusätzlich betreibt Kinco ein Forschungszentrum in Deutschland, eine Besonderheit unter chinesischen Unternehmen.
In Bezug auf Qualität und Funktionsumfang orientiert sich Kinco stark am europäischen und deutschen Markt. Kommunikationstreiber für Siemens S7-Steuerungen sind deshalb in jedem HMI enthalten. Das Unternehmen hat ein modernes und zuverlässiges Sortiment an HMI, Antriebstechnik und Steuerungen. Kinco erwirtschaftet bereits mehr als 10% seines Umsatzes international, Deutschland gehört zu den Wachstumsmärkten des Herstellers.
Open manufacturer website
Login or Register with...
---
Price-quality ratio exellent.
Gut, Preiswert und einfach zu programmieren/handhaben
Kinco HMI - Download of programming software and product information
Hier findet ihr die kostenfreie Programmiersoftware in der Vollversion zum Download sowie Produktbroschüren und mehr für die aktuellen HMI-Serien von Kinco
HMI and PLC connecting guide.pdf

(21.76 MiB)

Handbuch zur SPS-Anbindung der Kinco HMI (englisch) für Kinco DTools (auch in DTools über Hilfe erreichbar)

Kinco DTools User Manual.pdf

(15.93 MiB)

Nutzerhandbuch (englisch) für Kinco DTools (auch in DTools über Hilfe erreichbar)

KincoCatalog_HMI_K1E20_2012_DE.pdf

(4.39 MiB)

Kinco HMI Produktkatalog (deutsch)

Kinco_DTools.zip

(594.06 MiB)

Kinco DTools Programmiersoftware für Kinco HMI (Vollversion kostenfrei auch in deutscher Sprache)

Kinco_EdgeAccessViewersetup_v1.2.zip

(42.79 MiB)

Kinco Fernwartungssoftware - bitte Siemens TIA ISO VPN-Adapter deaktivieren, führt sonst zu Problemen