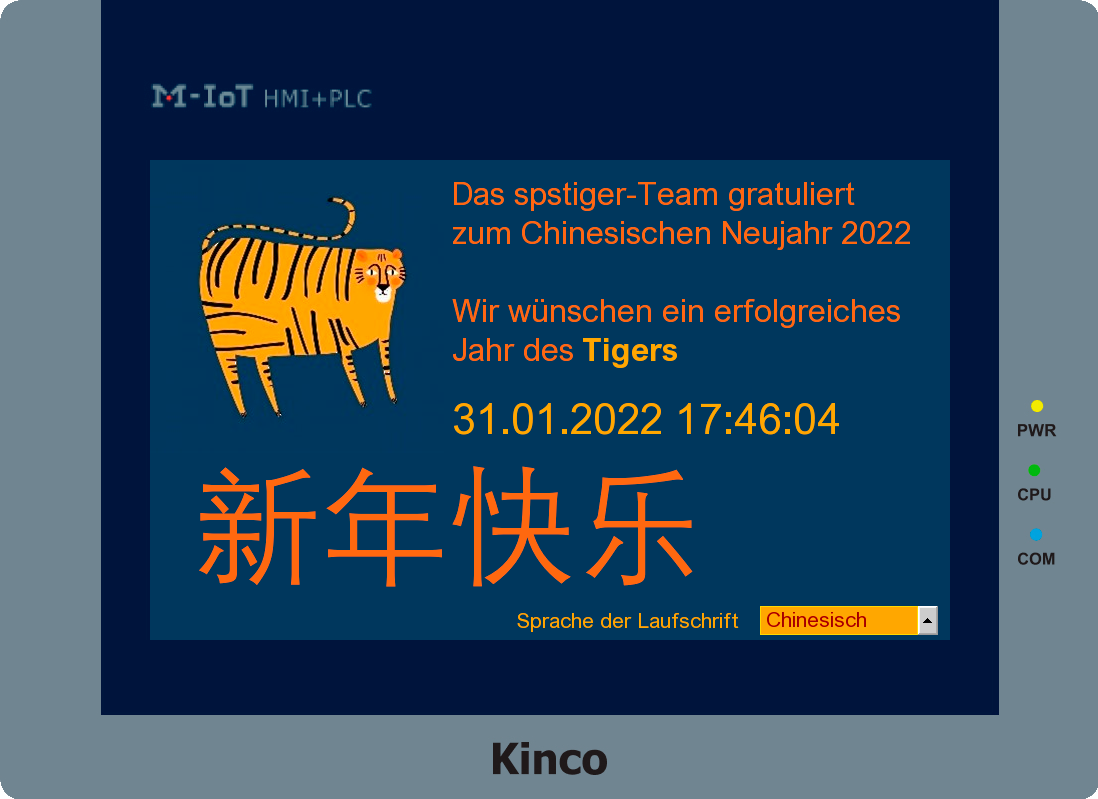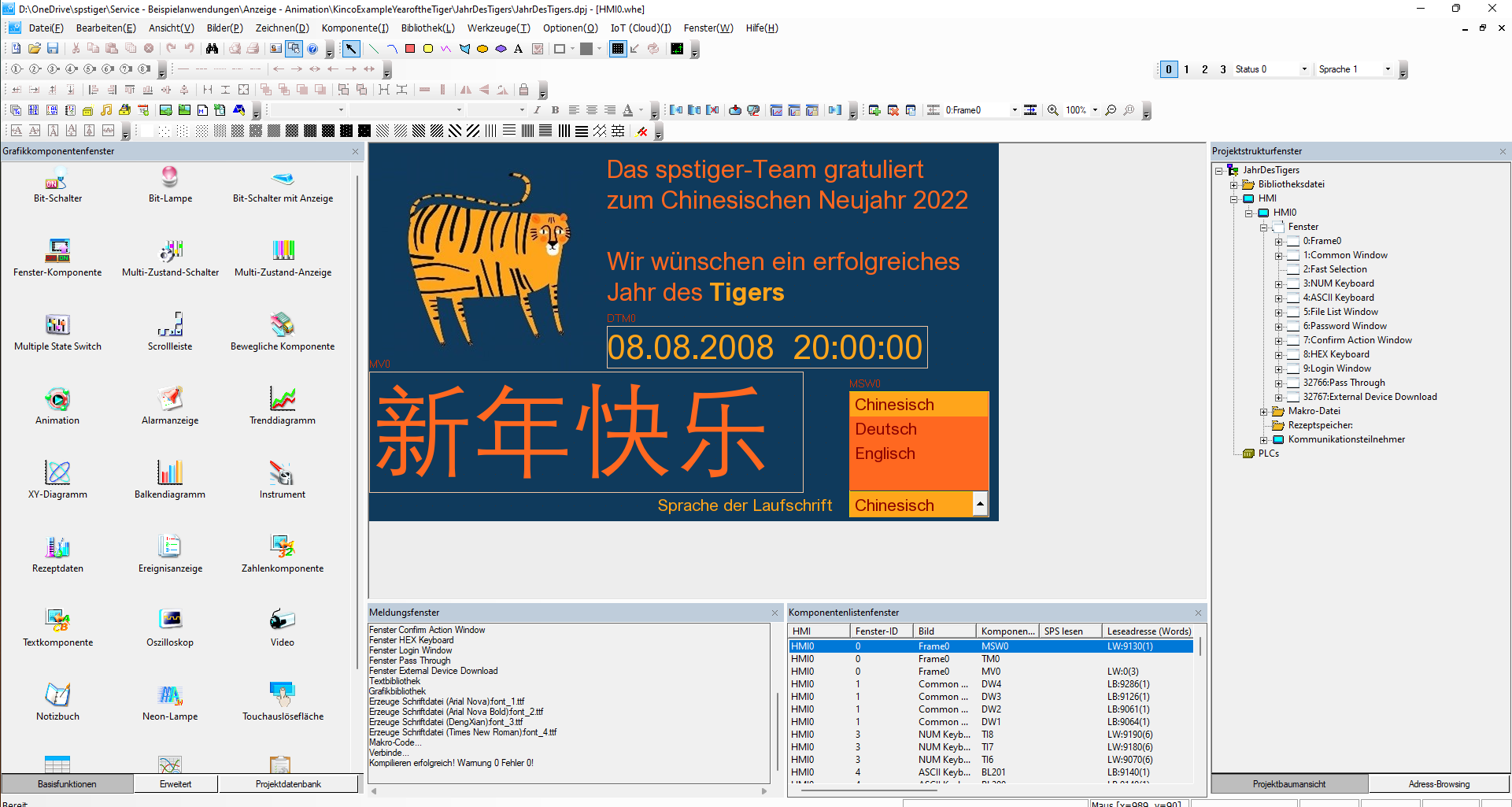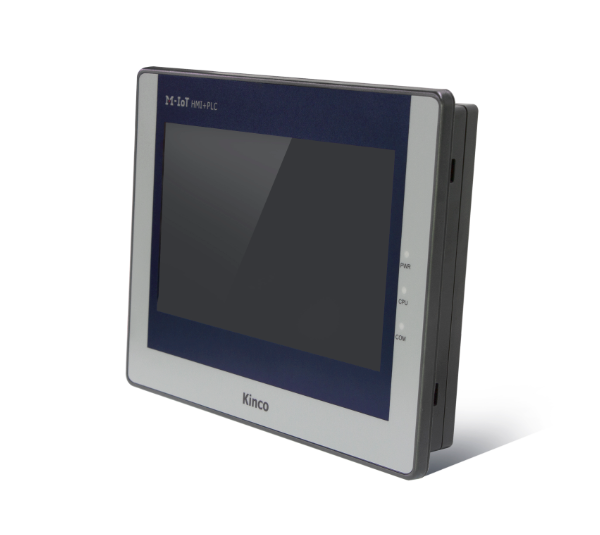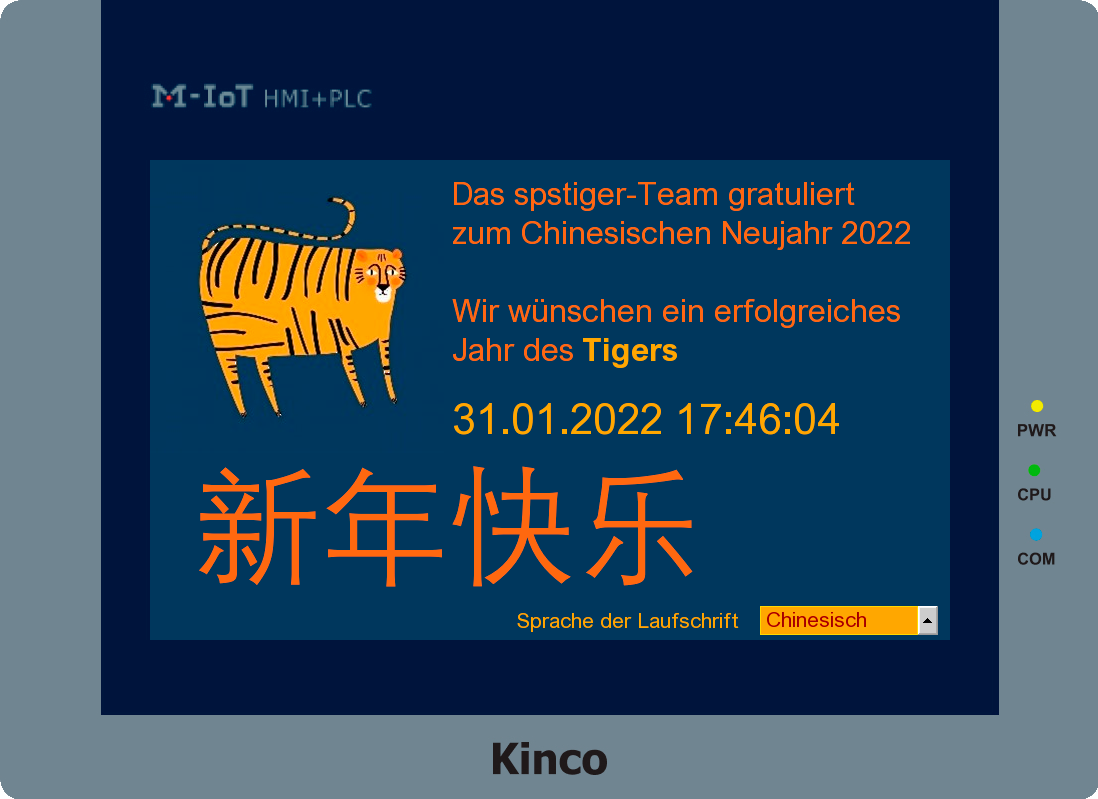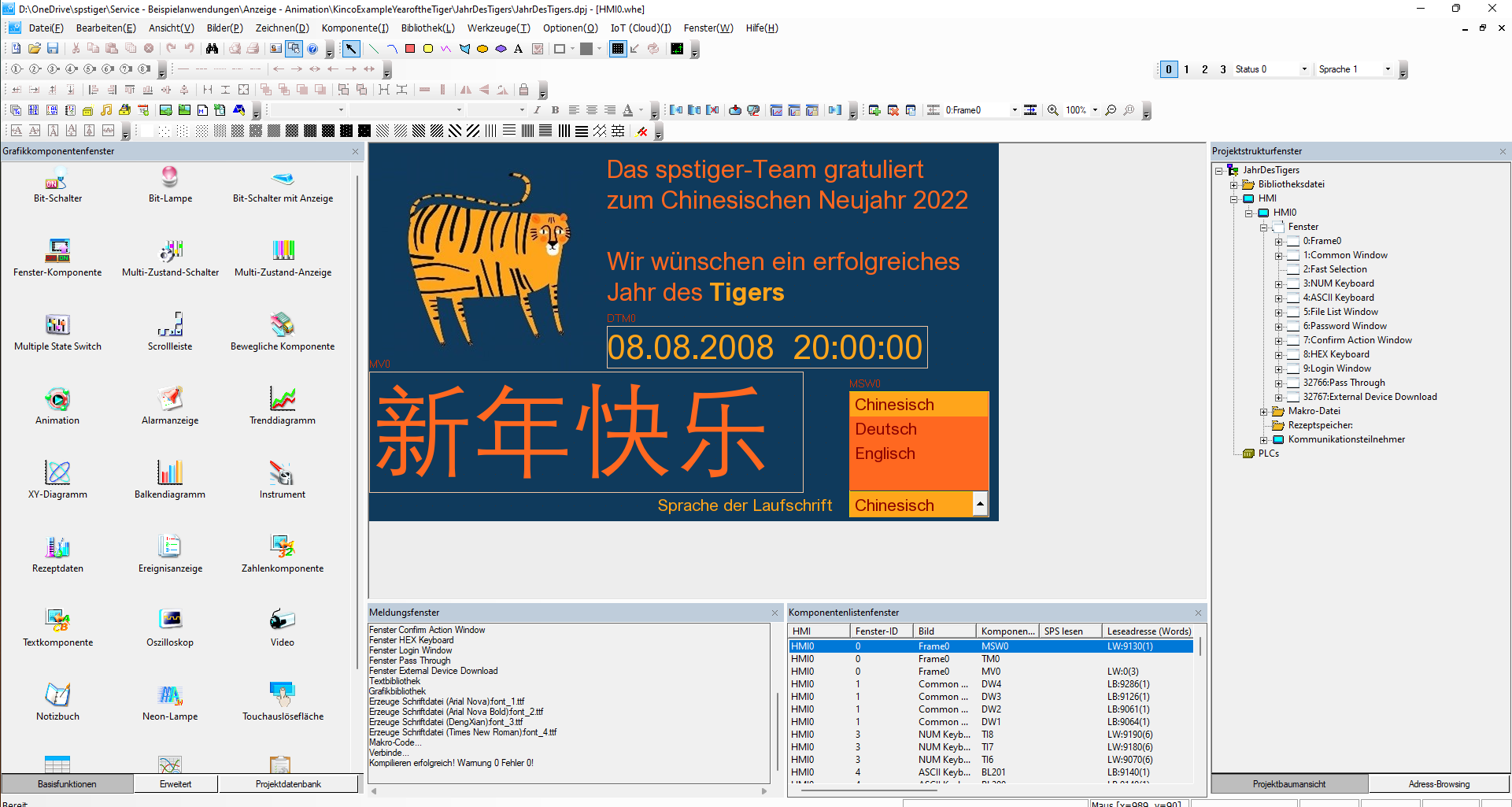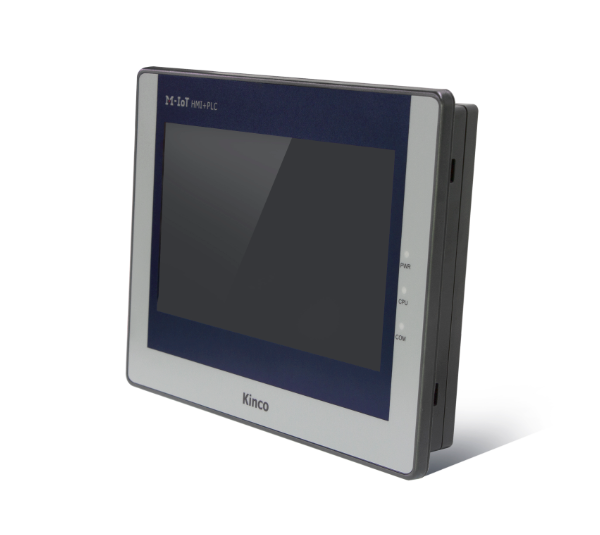 Beispielprogramm Kinco HMI Animation und Sprachumschaltung
Ein einfaches Beispielprogramm zur Darstellung einer Bewegungsanimation und einer Sprachumschaltung auf dem Kinco HMI
This is a downloadable product

Unlimited access
Free shipping
Available, delivery time Download im Shop nach Bestellung
Product information "Example program for simple language switching and animation for Kinco HMI"
This sample program for a Kinco MK070E shows how to easily create a voice switching and motion animation (here ticker):
Ticker in the form of a motion animation (Moving component with caption)
Change the position of the animation by a timer (function "periodic jumping")
Simple language switching via text library with 3 languages (system variable LW9130 for switching)
Multi-state switch with display (Multiple State Switch) as a dropdown opening to the top with caption for language selection

Individual image




Time display with matching formatting



The project was created for Kinco HMI MK070E with 800 x 480 pixel resolution. The Kinco HMI GL070E, G070E and GH070E have the same resolution. The project can be converted for these models simply by right-clicking on the HMI in DTools.
For HMI with a different resolution, conversion via this route is also possible, but rework will probably be necessary to adapt the display to the HMI.
The program was created in the development software Kinco DTools 3.5.3.
.
Login or Register with...