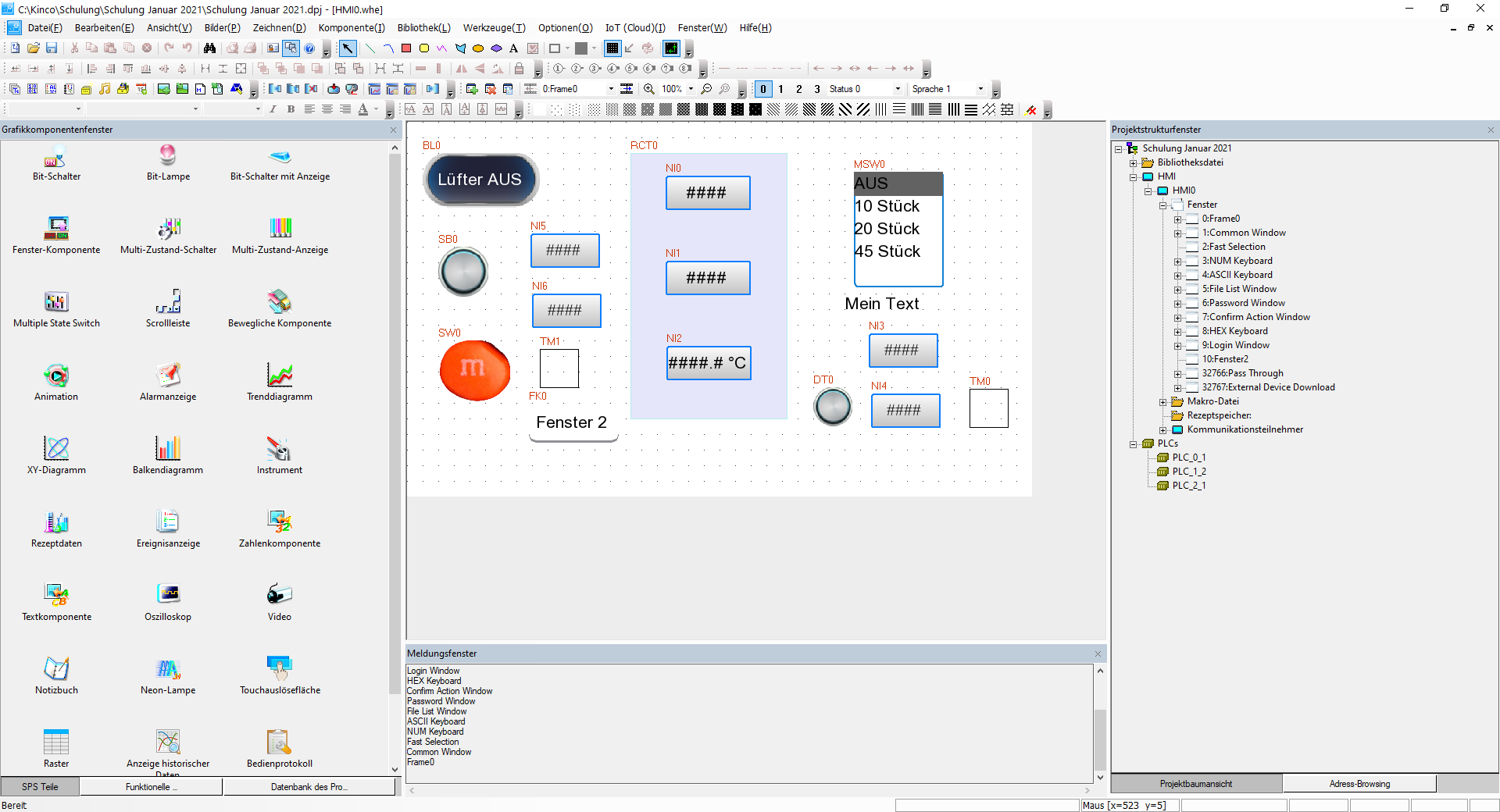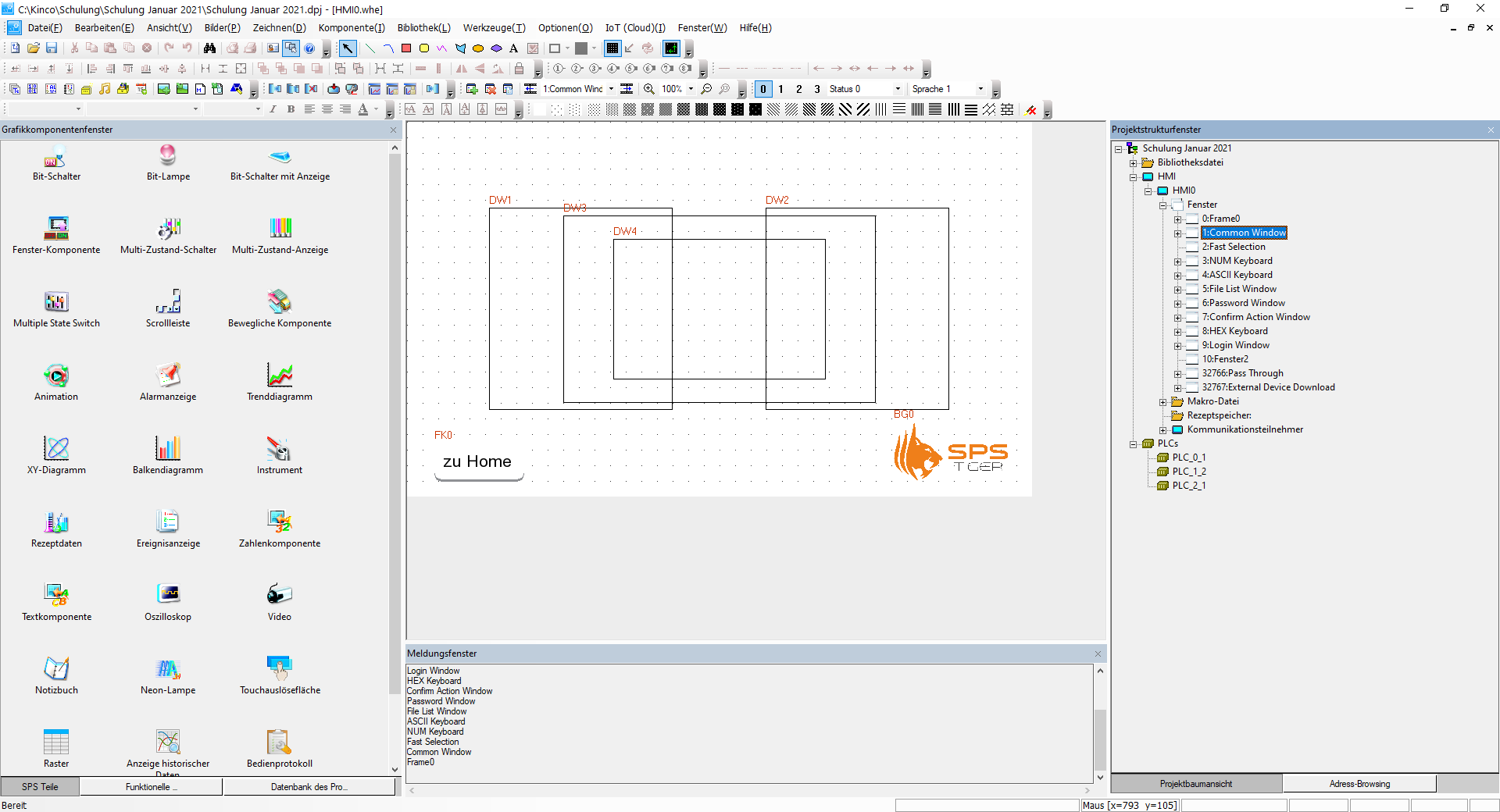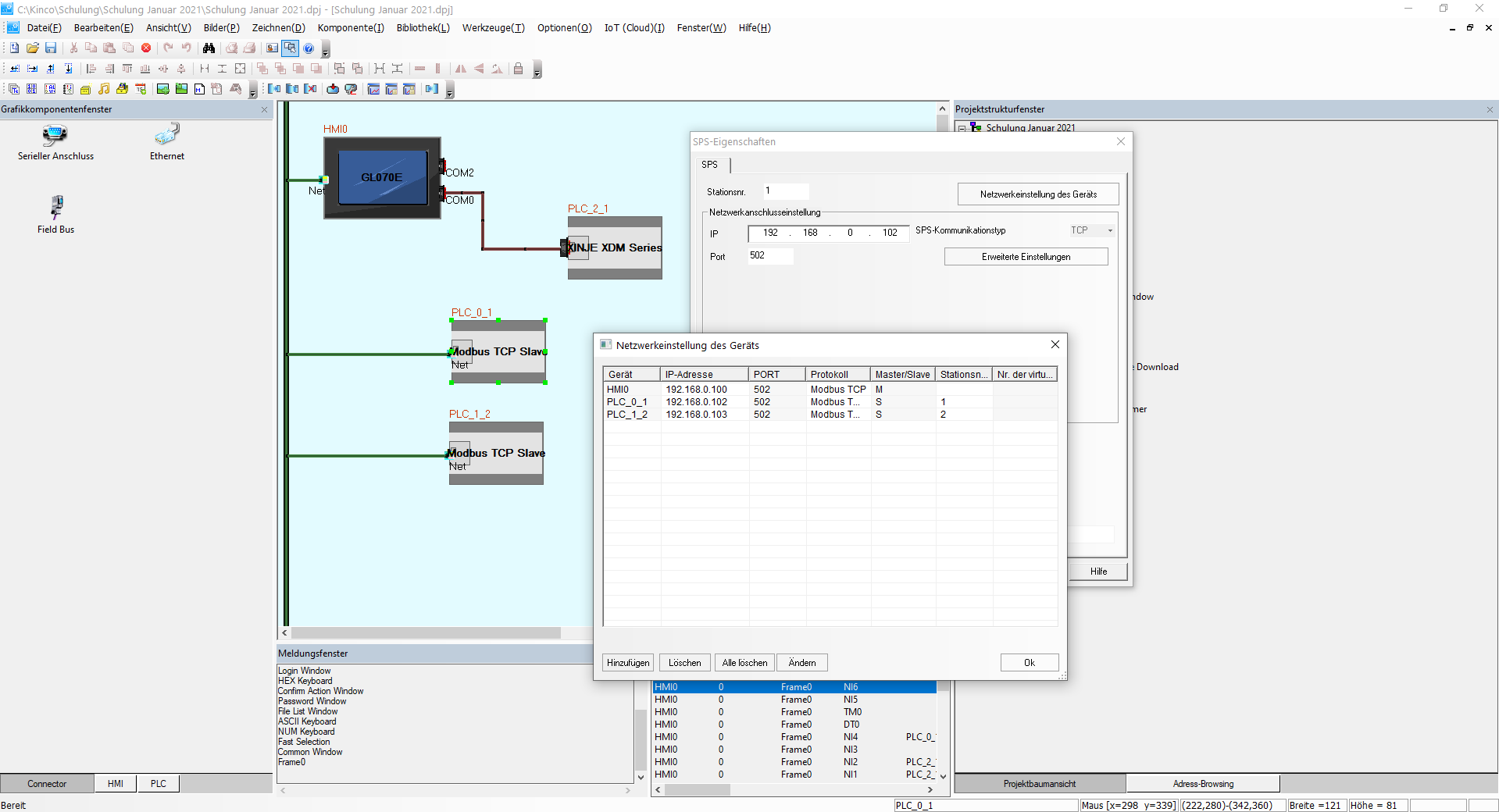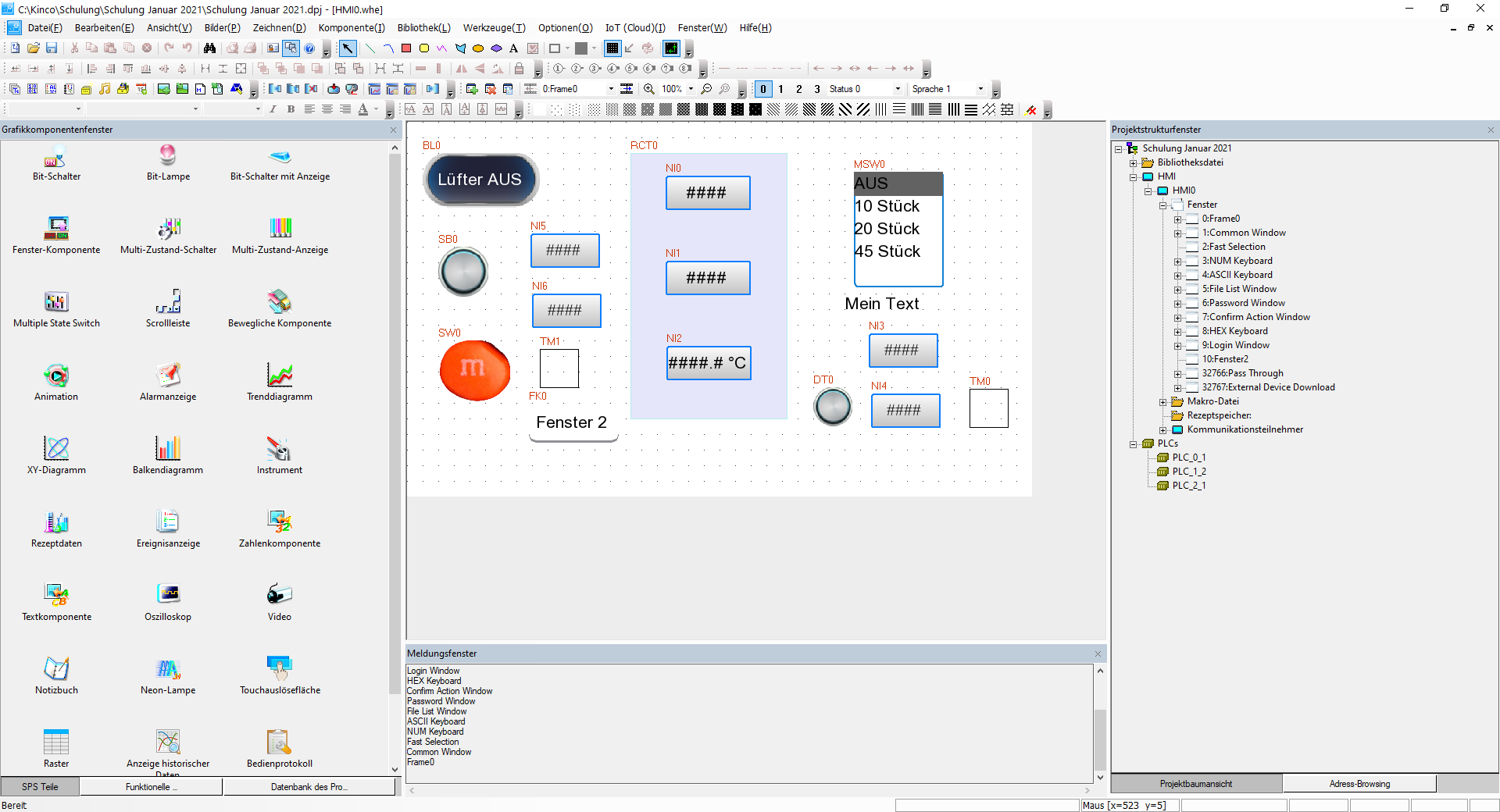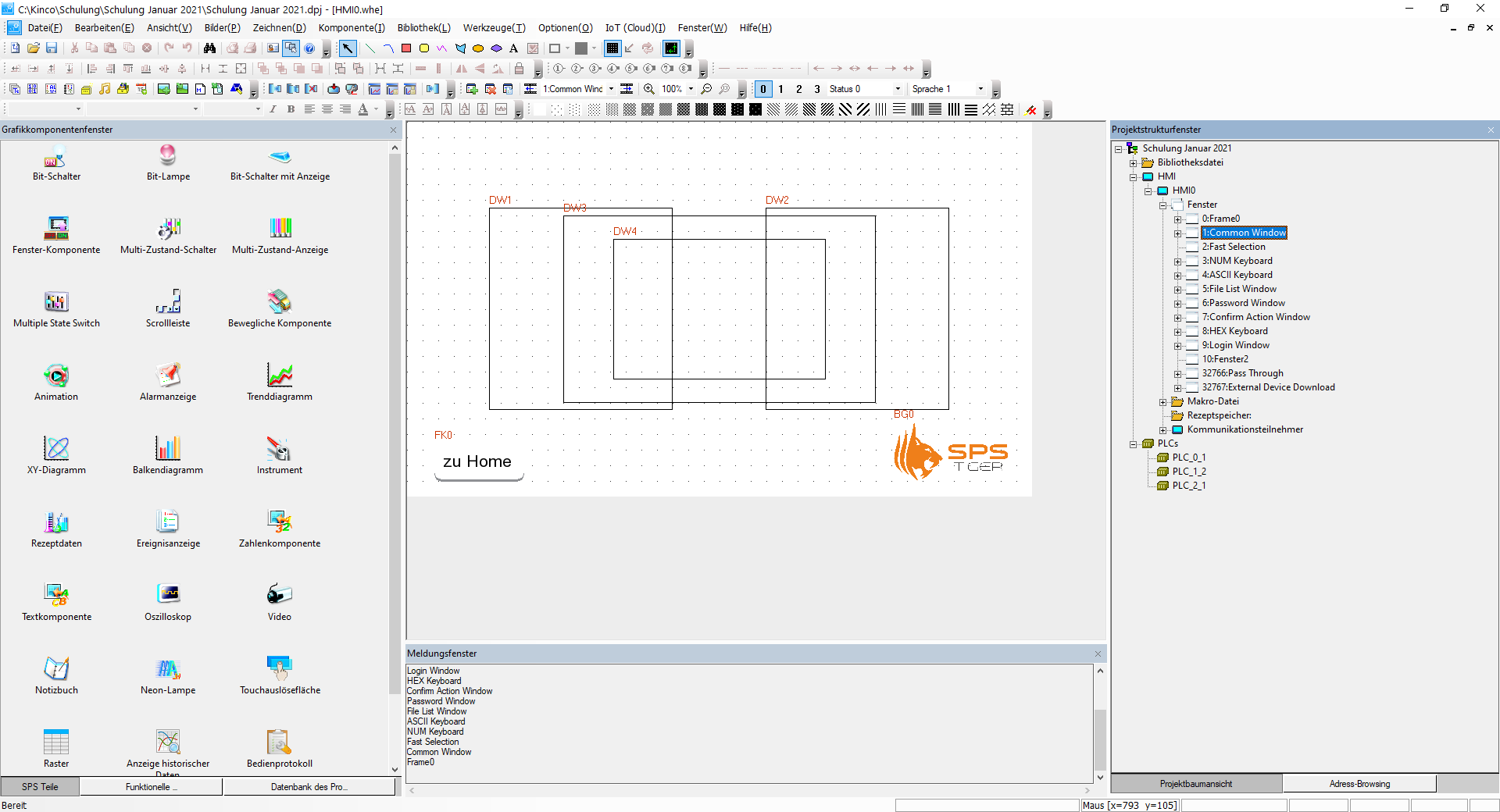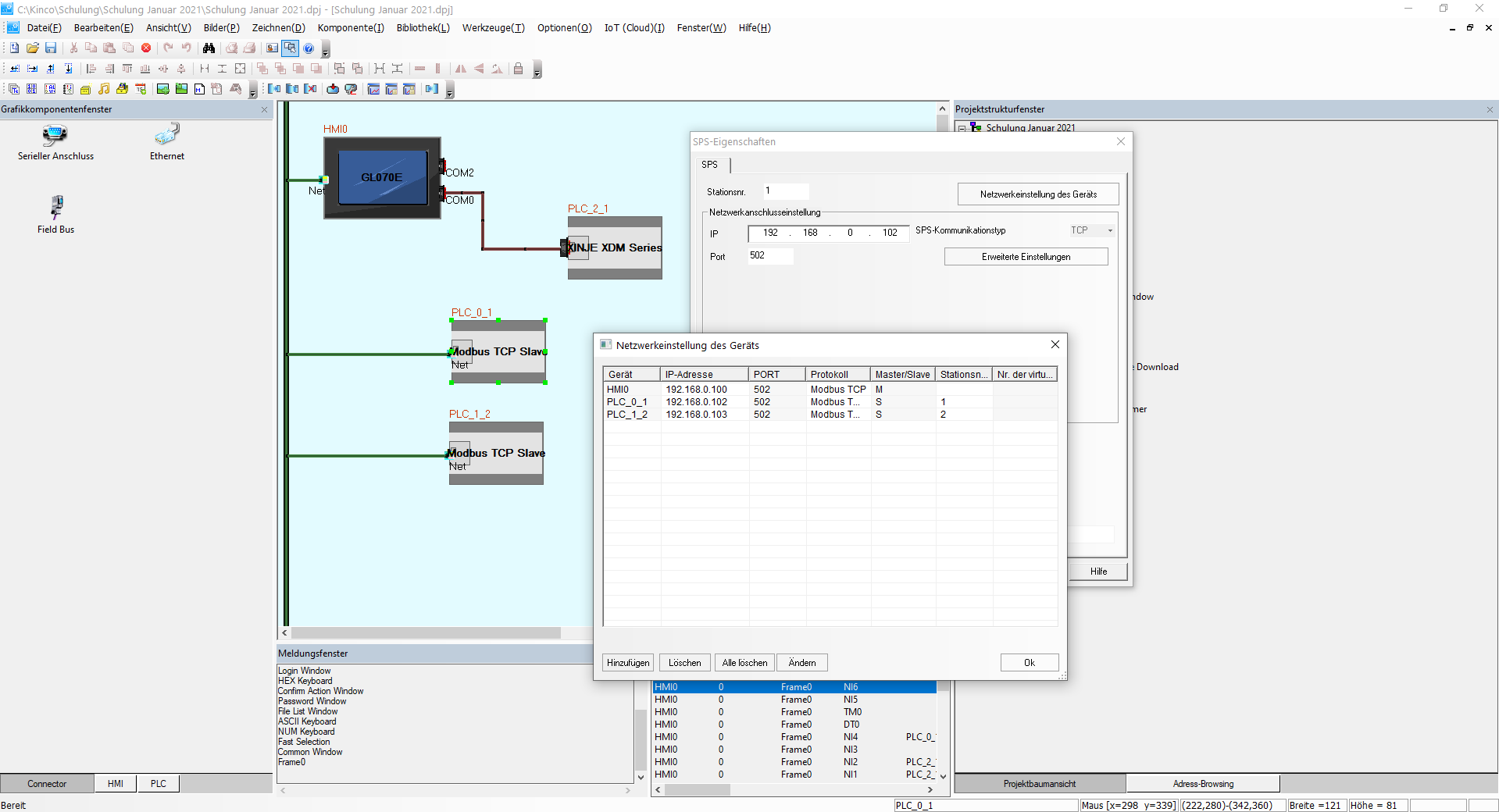 TI.Training.Kinco.DTools-Basis
Product information "Online basic training for Kinco DTools (Teamviewer 90 minutes)"
90-minute Teamviewer training (live) on basic functions of Kinco DTools.
Next date Friday, 04.03.2022 10:00 am to 11:40 am (with break).
With this training you will learn how to program the Kinco Green Series HMI with the German software version of Kinco DTools. After the training, you will be able to create your own first Kinco HMI projects.
Contents of the basic training:
Create Kinco HMI project and select HMI type.
Configure PLC communication e.g. Modbus or Siemens PLC.
Components of DTools - windows and components.
Switch
Number inputs
Integrate your own graphics
Use toolbars
Variable list (symbolic variables)
Timer
Macros
Switch windows
Data transfer
Project download / upload
To participate in the training, you can order it directly in the store. You will then receive from us the calendar date with the appropriate link. For the training you only need a PC with Internet connection. Camera or microphone are not needed, you can ask questions via chat.
If the date does not fit, but there is interest in the future, please send a short e-mail to service@spstiger.de. We will then inform you as soon as there is a new training date.
.
Login or Register with...
---
Sehr gute und informative Schulung.
Schulung war sehr informativ und lehrreich. Man konnte einen guten Einblick in die Leistungen des HMI's bekommen.
Kann man nur weiterempfehlen
Sehr lehrreich, gut gegliedert, sehr viel Informationen
Diese Schulung lohnt sich auf jeden Fall
Viele Informationen in so kurzer Zeit. Der perfekte Einstieg in die Programmierung mit Kinco HMI.