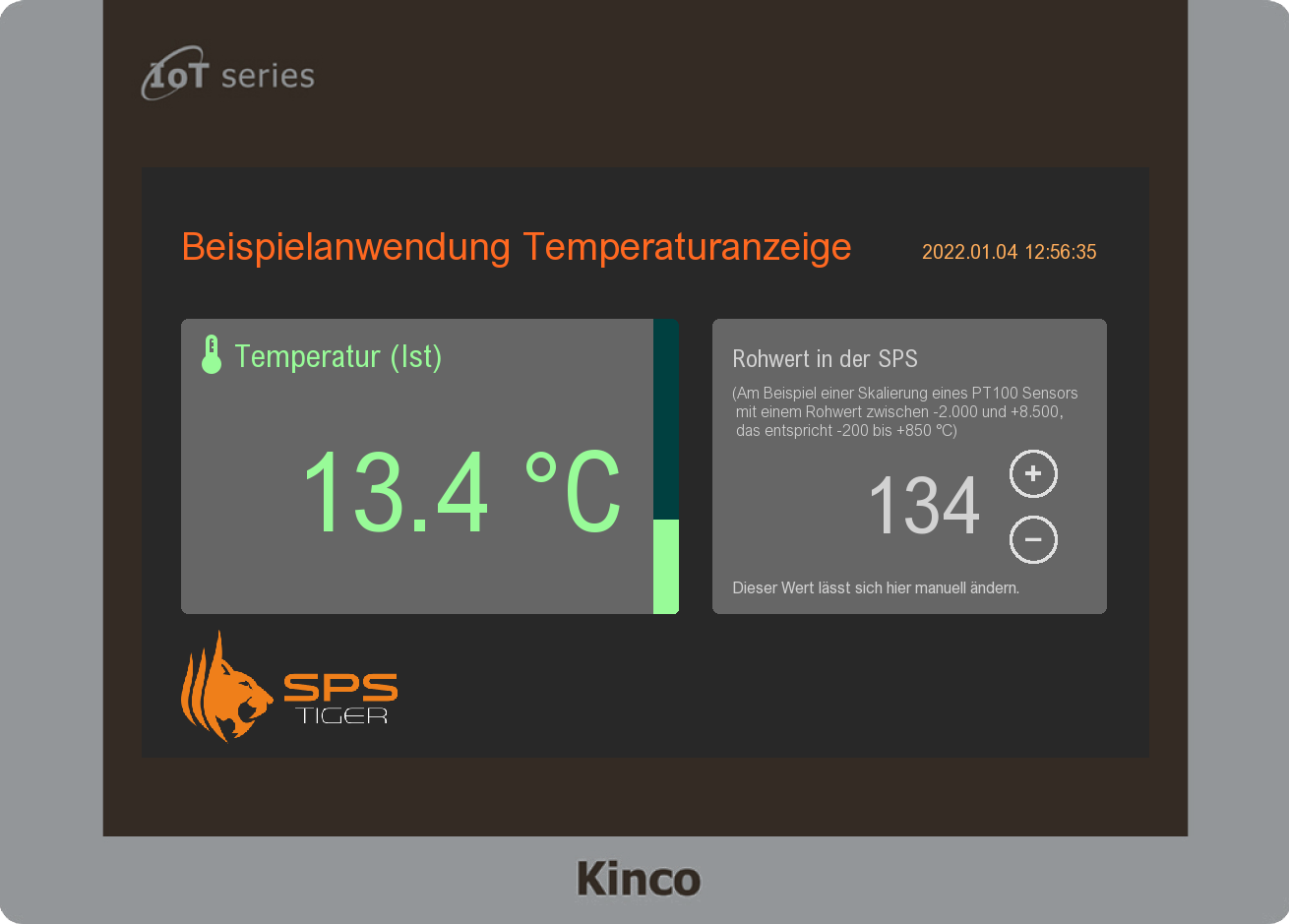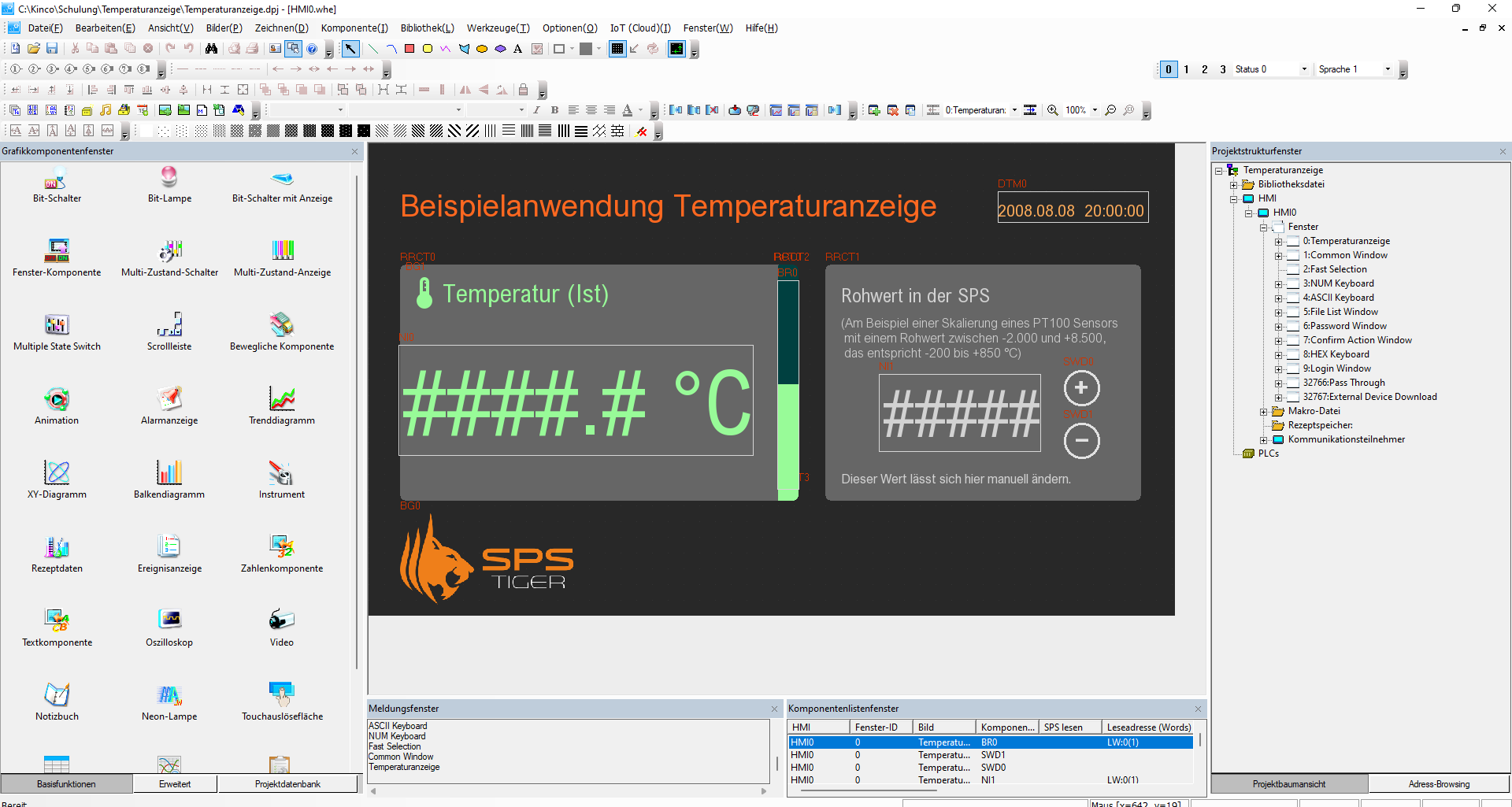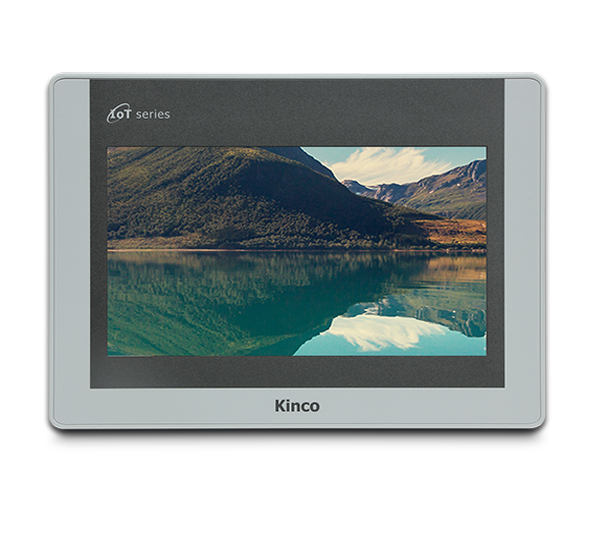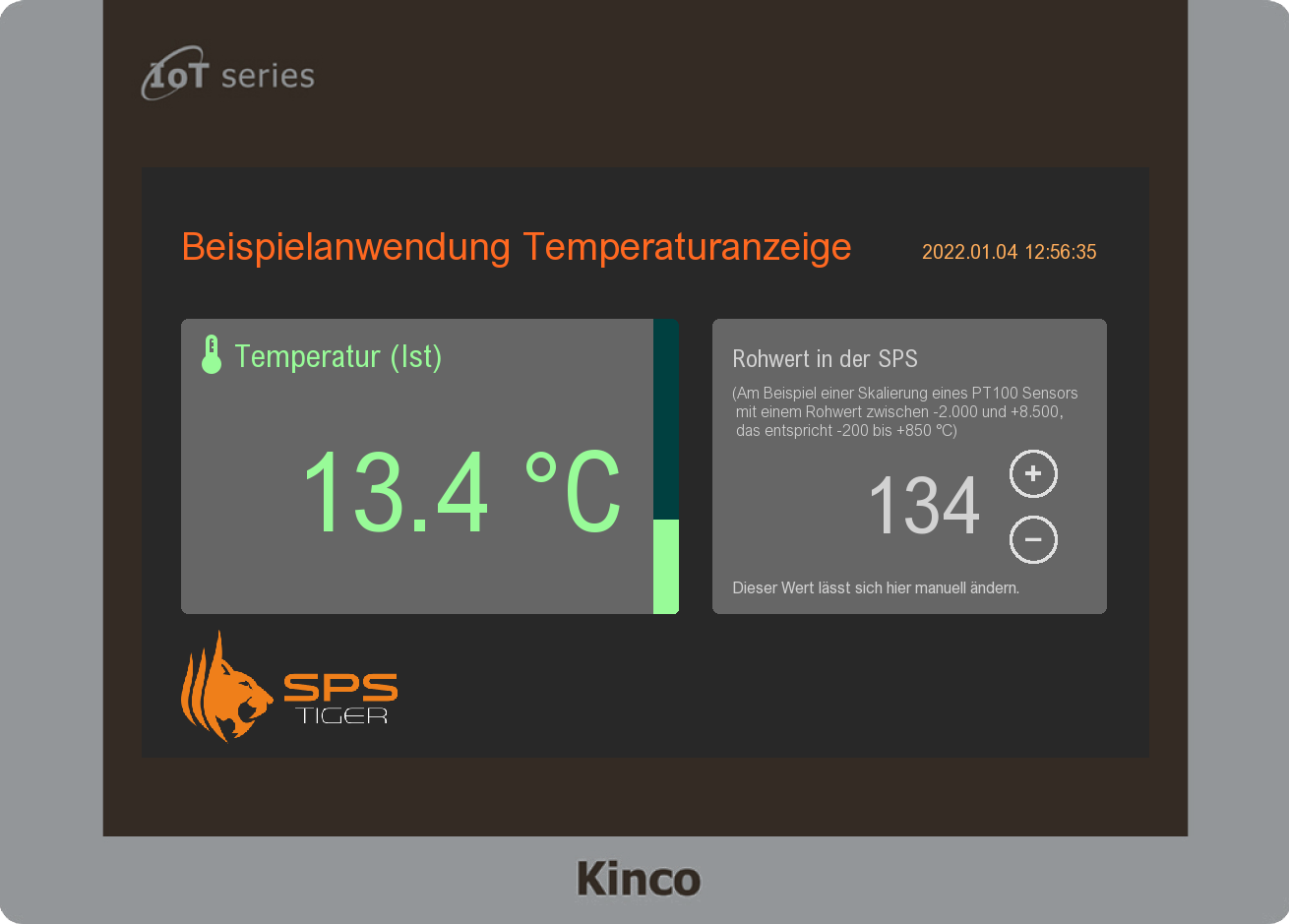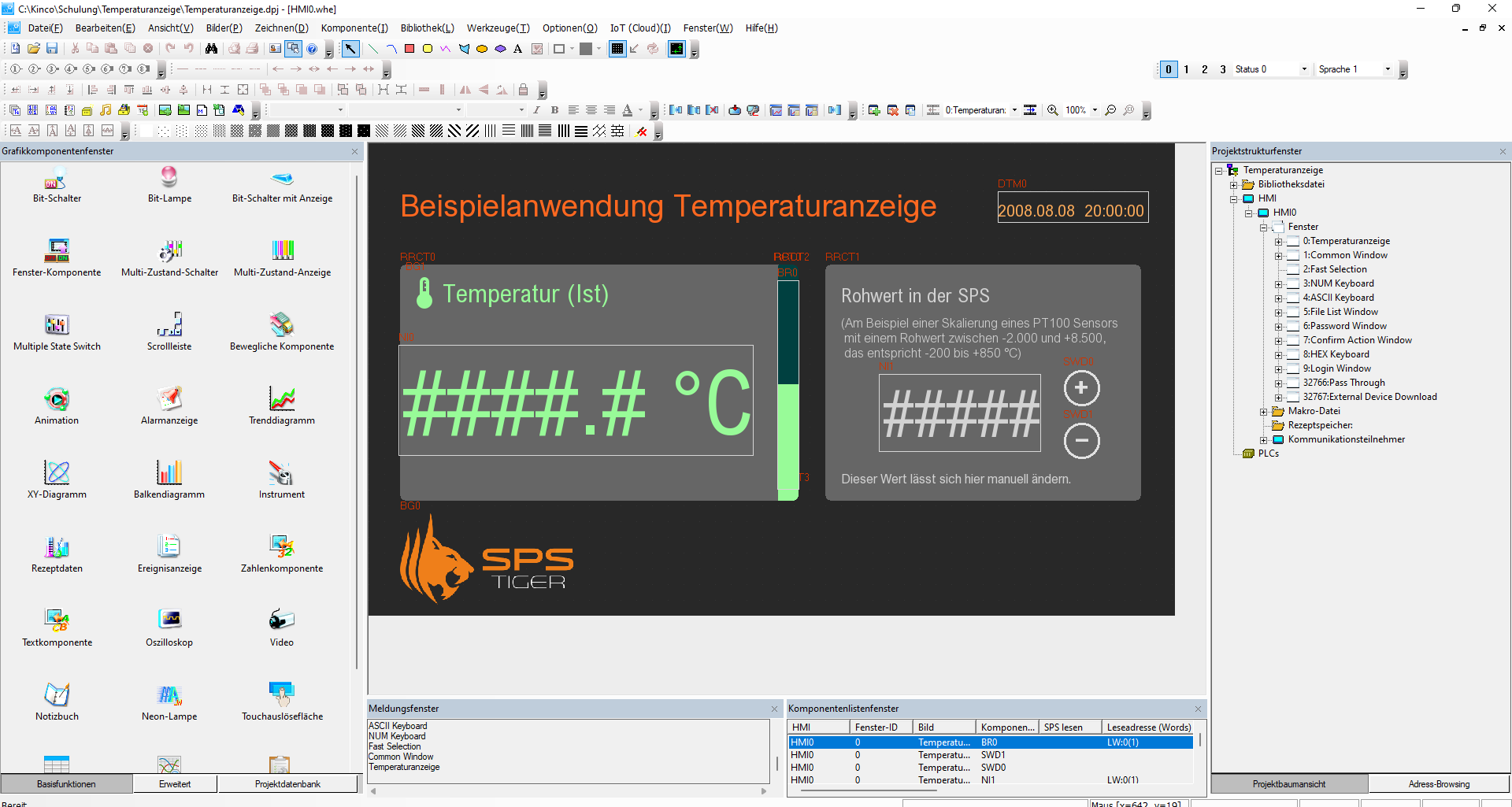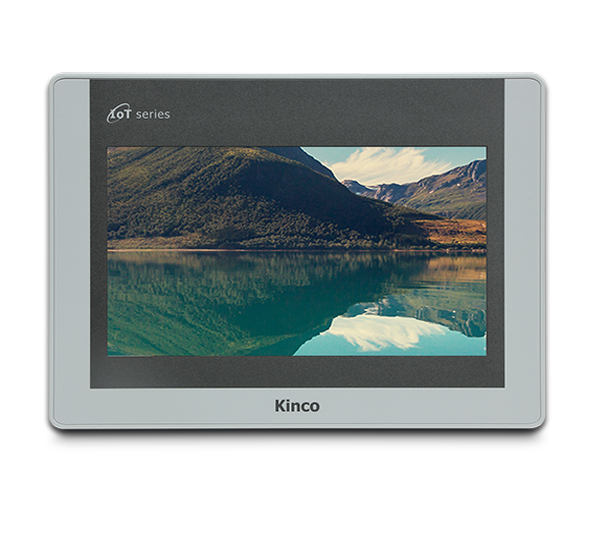 Beispielprogramm Kinco HMI Temperaturanzeige
Ein einfaches Beispielprogramm zur Darstellung einer Temperatur auf dem Kinco HMI
This is a downloadable product

Unlimited access
Free shipping
Available, delivery time Download im Shop nach Bestellung
Product information "Example program for a simple temperature display for Kinco HMI"
This sample program for a Kinco GT070HE shows how to easily display a temperature readout on the HMI. It includes the following functions and customizations:
Number display for temperature with decimal places and unit as label (°C)
Right alignment of value for better display
Adjustment of all fonts to Arial Nova for attractive display
Rounded rectangle, Heading for measured value and icon as static bitmap (imported PNG)
Simulation of unscaled raw value as PT100 measured value (as in temperature module for KS-SPS)
Own button (self-created VG vector graphic) for buttons for value change (Up / Down) with jog function (multistate hand switch)
Customization of number keyboard with matching color representation and Arial Nova as keyboard font
Customization of system message for wrong input of raw value - language and font of message
The project was created for Kinco HMI GT070HE with a resolution of 1.024 x 600 pixels. The Kinco HMI GL100E and GT100E series as well as the GT070E2 have the same resolution. The project can be converted for these models simply by right-clicking on the HMI in DTools.
For HMI with a different resolution, conversion via this route is also possible, but rework will probably be necessary to adapt the display to the HMI.
The program was created in the development software Kinco DTools 3.5.3.
.
Login or Register with...