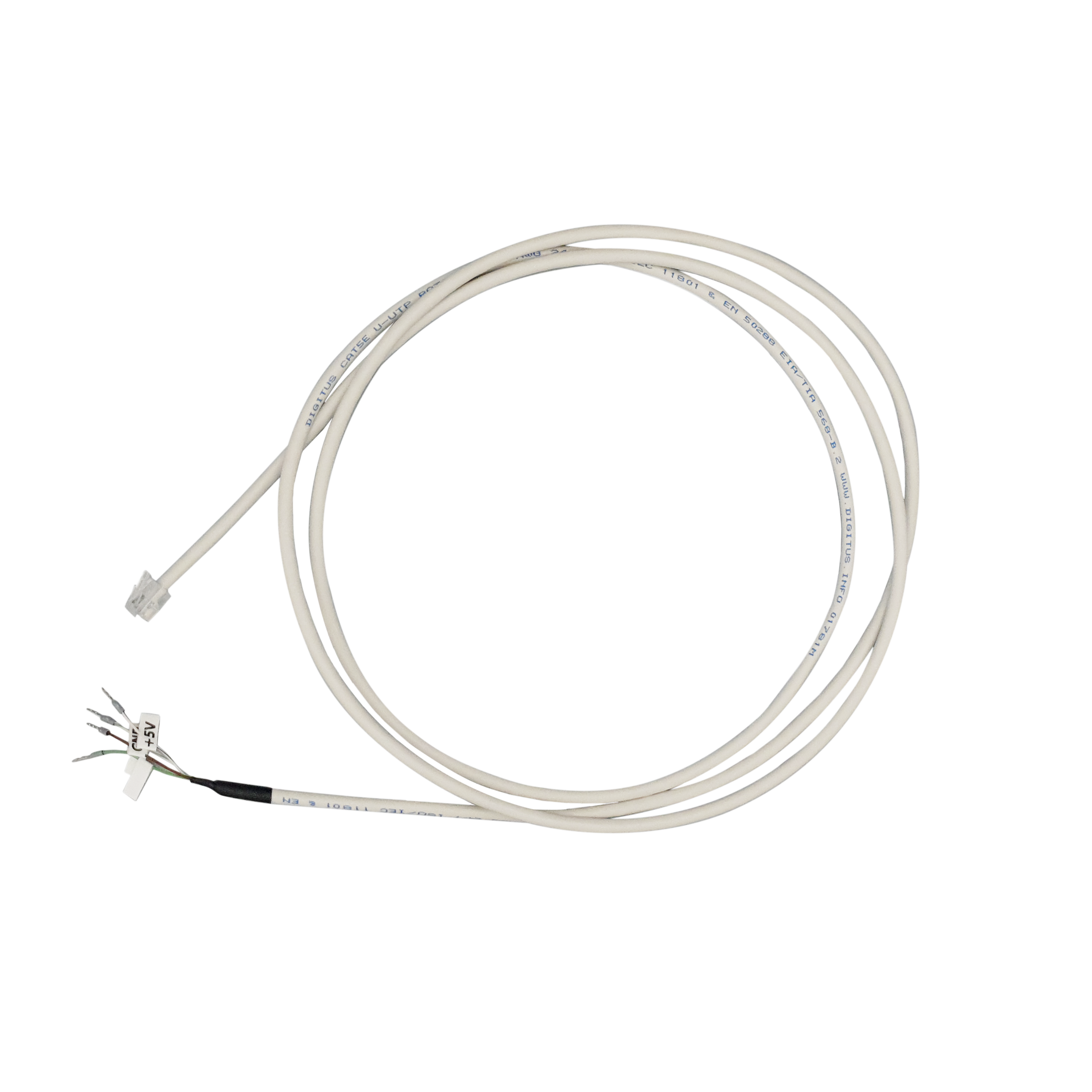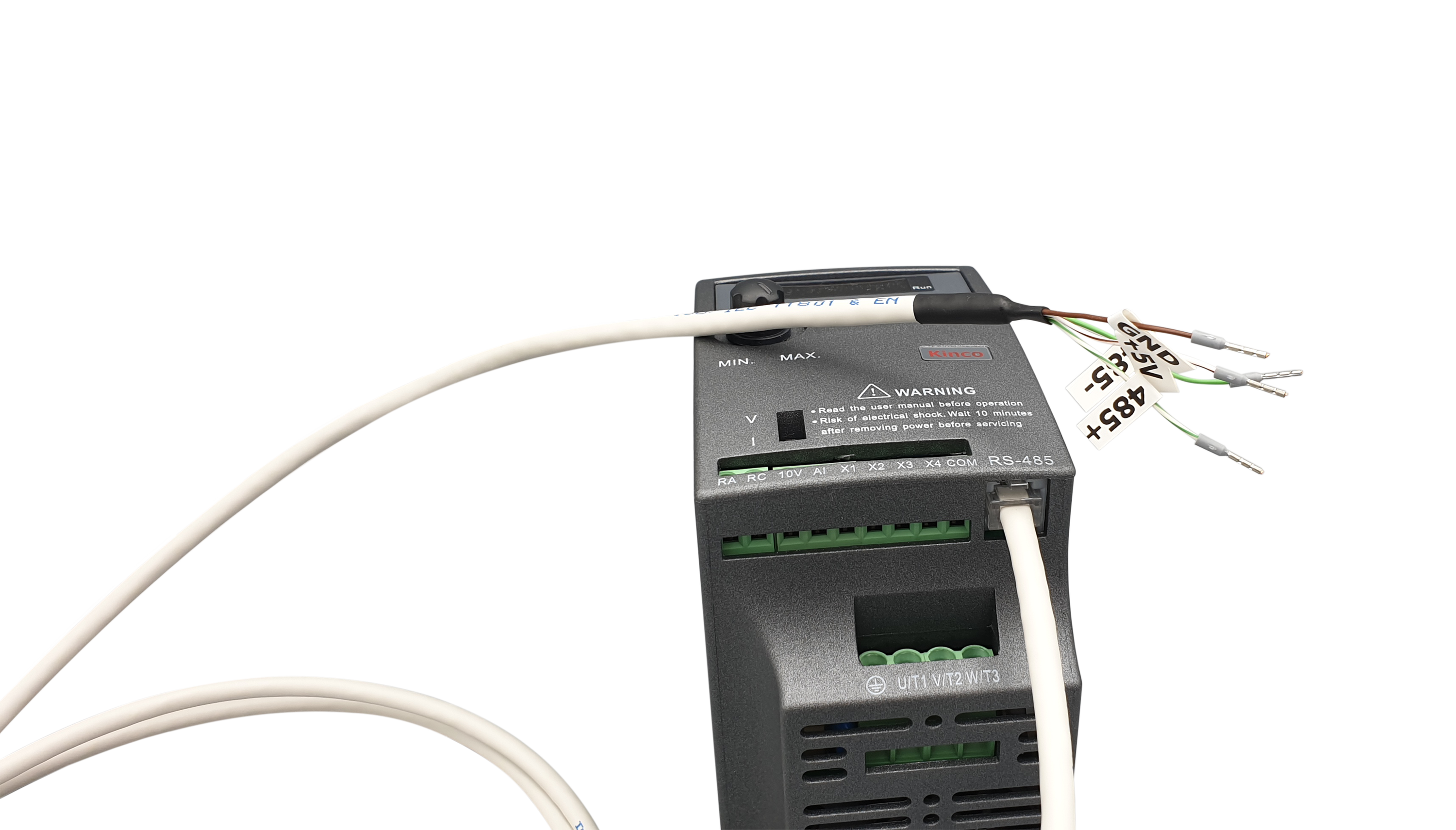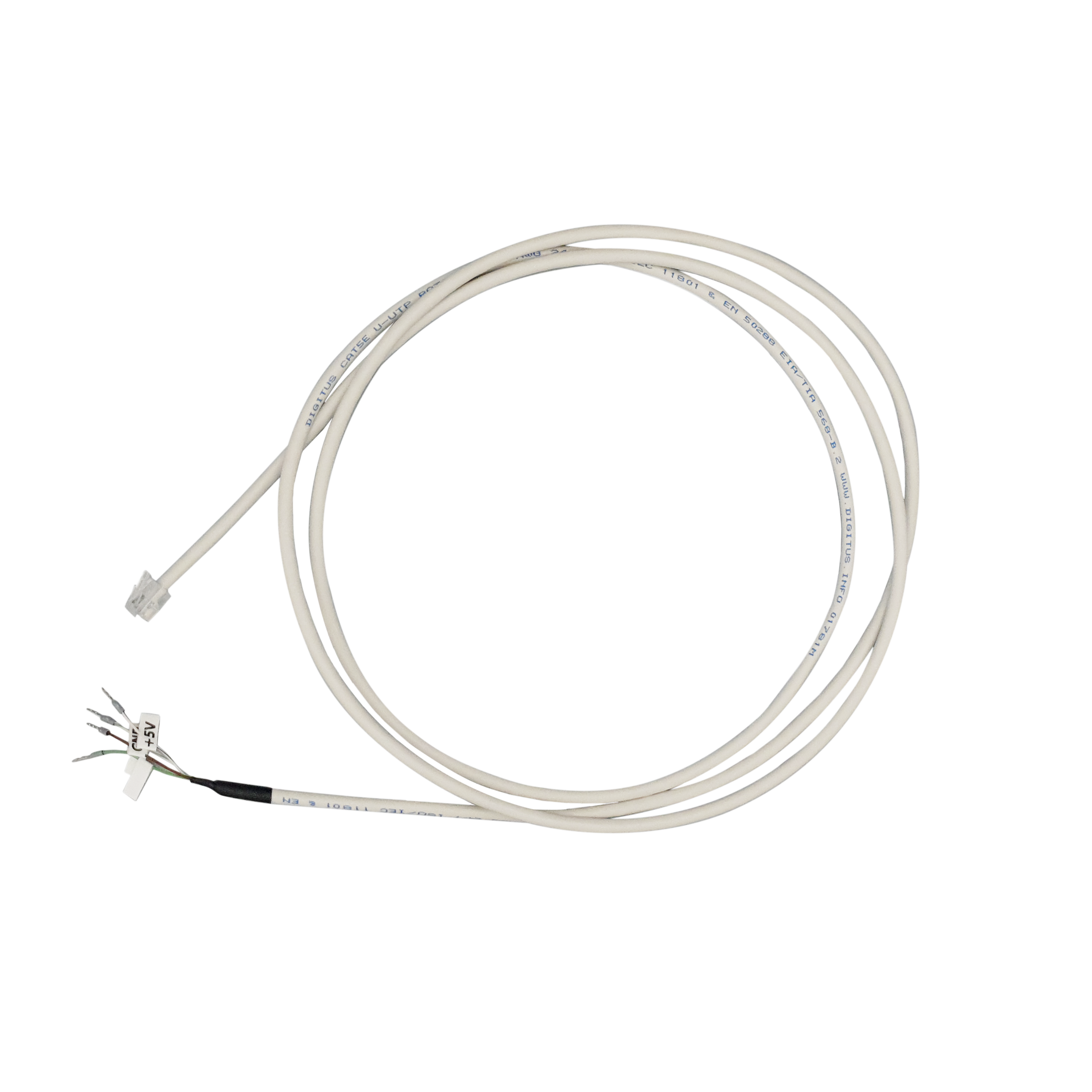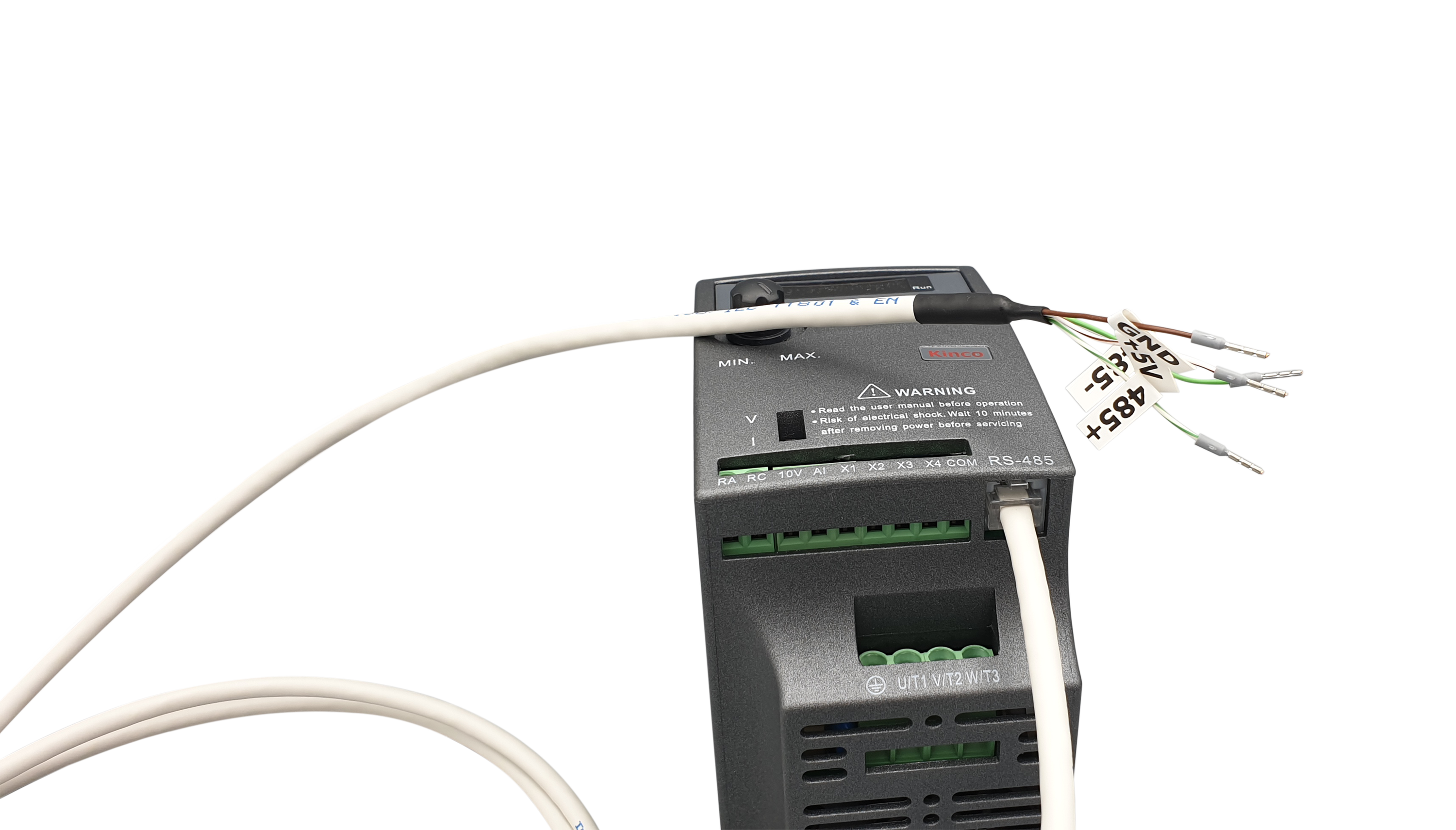 Available, delivery time 2-5 days
Product information "Serial connection cable (RS-485) for Kinco CV20 frequency converter - open ends"
This serial interconnect cable enables Kinco's CV20 frequency inverters to communicate via Modbus RTU in an RS-485 serial bus.
Using special Modbus commands the frequency inverters can be started and stopped, the direction can be reversed and the frequency can be specified.
Dimensions and environmental properties
Cable length:

2 m
Login or Register with...
Kinco Inverter Downloads
Konfigurationssoftware, Bluetooth-App & Dokumentation für Kinco Frequenzumrichter
CV100 neue_Version_Parameteruebersicht_und_Anschluesse_20200313_englisch.pdf

(380.18 KiB)

CV20 Parameteruebersicht und Anschluesse 180820_englisch.pdf

(713.47 KiB)

CV20_2S_Einphasig_230V_Kurzanleitung_deutsch.pdf

(968.54 KiB)

CV20_4T_Dreiphasig_380V_Kurzanleitung_deutsch.pdf

(1.26 MiB)

FV20 CE-Zertifikat ab 22 kW.pdf

(751.43 KiB)

FV20 CE-Zertifikat bis 18 kW.pdf

(751.48 KiB)

FV20 Katalog-20210120_englisch.pdf

(6.77 MiB)

FV20_Katalog_20210120_deutsch.pdf

(1.42 MiB)

Kinco Android App für CV100 Bluetooth.zip

(2.31 MiB)

Kinco Frequenzumrichter (FV20) umfangreiches Handbuch_20190424-englisch.pdf

(2.95 MiB)

Kinco VFD software V2.5-20180226.pdf

(2.08 MiB)

Kinco_Frequenzumrichter_Katalog_VFD_K1C10_20210120_englisch.pdf

(32.72 MiB)

Konfigurationssoftware für Kinco Umrichter.zip

(15.49 MiB)