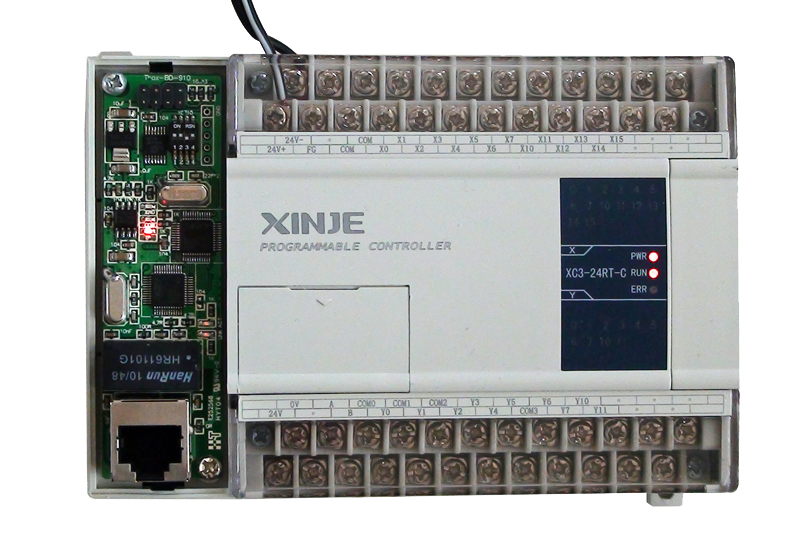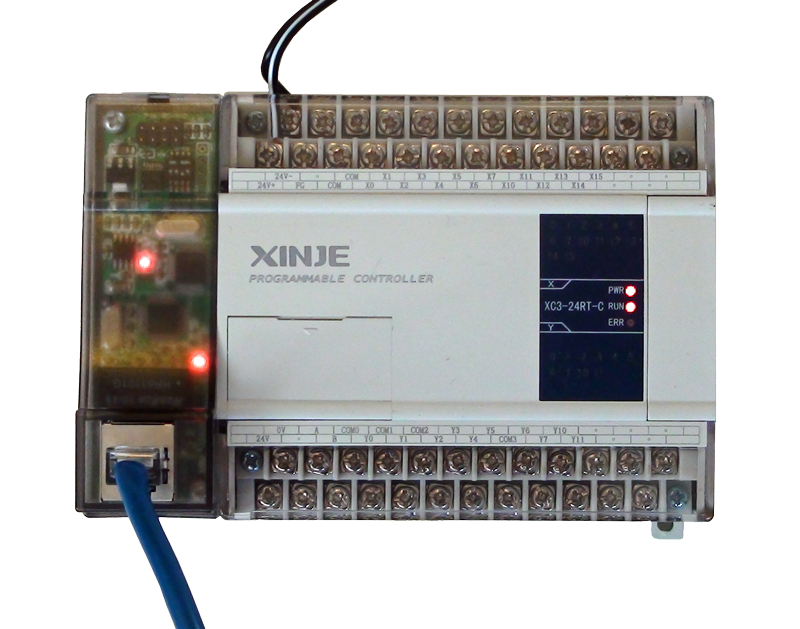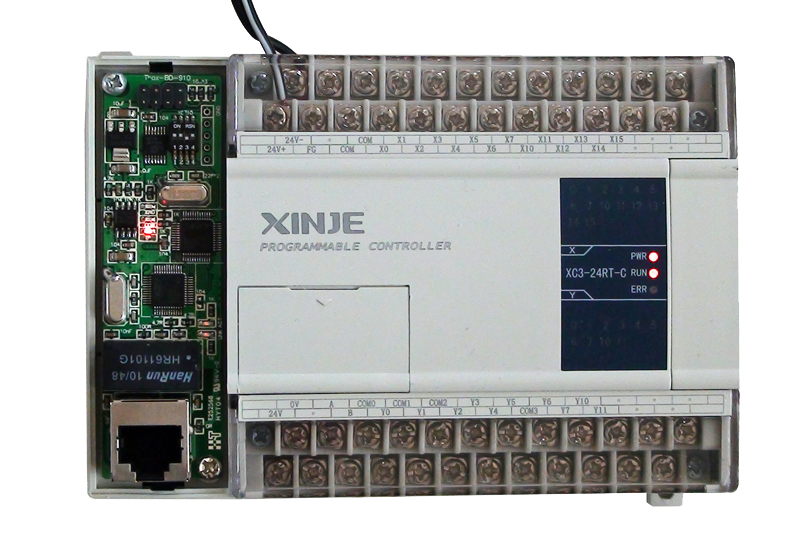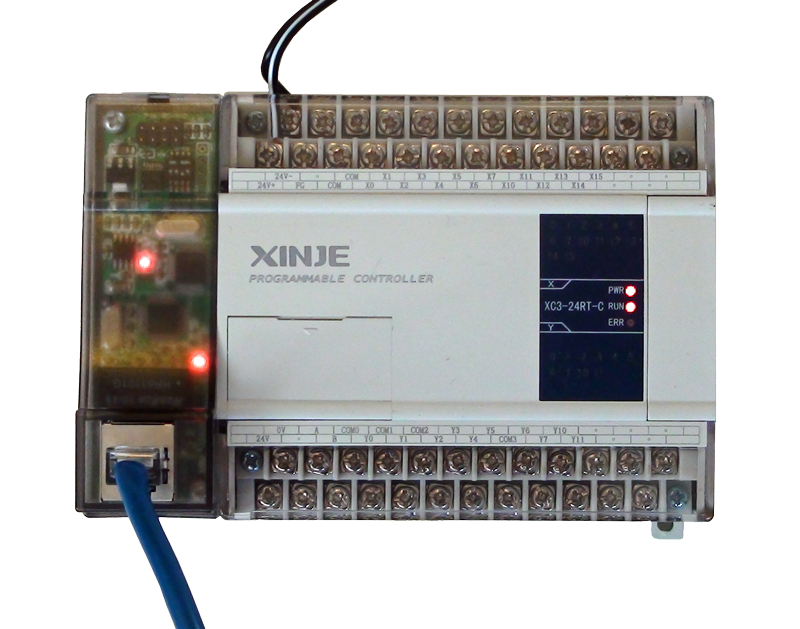 Available, delivery time 3-7 days
Product information "Ethernet interface (COM3) for THINGET XC-SPS - as CPU expansion card"
Ethernet interface (COM3) for THINGET XC3-PLC as CPU expansion card.
Suitable for the integration of the PLC in a network for access to the data via HMI and also for remote maintenance. Supports Modbus TCP and Modbus UDP respectively as master or slave. A video in the blog introduces you to Ethernet communication with Thinget PLC.

The expansion card is supplied with cover.
.
Interfaces, protocols and connections
Ethernet:

1 x 10/100 (RJ45)

Dimensions and environmental properties
Montage Detail:

CPU-Erweiterungskarte für Thinget XC; in Erweiterungssteckplatz einsetzen; ␣Eine Abdeckung für die Elektronik wird mitgeliefert.
Manufacturer "Xinje"
XINJE (THINGET) ist der internationale Handelsname des Automatisierungstechnikherstellers XINJE aus Wuxi im industriellen Herzen Chinas. Thinget ist ein hersteller moderner Kompakt-SPS, die durch Vielseitigkeit, Zuverlässigkeit und ein sehr gutes Preis-/Leistungsverhältnis überzeugen. Thinget ist in der chinesischen Fertigungsindustrie unter anderem in Textilmaschinen und Fördertechnik weit verbreitet. Europa gehört zu den Wachstumsmärkten des dynamischen Herstellers.
Open manufacturer website
Login or Register with...
Xinje XC PLC downloads
Software und Dokumentation für die Xinje XD SPS. Die XC ist ein Auslaufmodell. Für aktuelle Projekte empfehlen wir Xinje XD.
2020_XC_PLC_catalog.pdf

(4.82 MiB)

G-Box-inklusive-Fernwartung.pdf

(811.08 KiB)

Handbuch-XC-E3AD4PT2DA-2013.pdf

(367.46 KiB)

Handbuch-XC-E4AD.pdf

(375.83 KiB)

Handbuch-XC3-14.pdf

(517.86 KiB)

Handbuch-XC3-32.pdf

(372.17 KiB)

T-Box-BD-Anleitung_v2.pdf

(509 KiB)

XC hardware manual.pdf

(4.26 MiB)

XC instruction manual.pdf

(10.46 MiB)

XCM motion control.pdf

(3.83 MiB)

XCPpro 3.3q de.zip

(7.44 MiB)